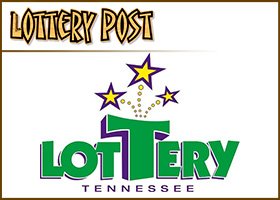 A lottery forum planned for minority businesses in Memphis next week came under fire yesterday, with some vendors saying that inviting two companies that work for the Georgia lottery to participate makes it appear that a Tennessee-Georgia partnership is a done deal.
Three African-American lawmakers are planning a ''Tennessee Lottery Business Opportunities Forum'' Sept. 4, featuring GTECH and Scientific Games. A state lottery board member, originally scheduled to appear, has pulled out of the program, saying he wanted to avoid any appearance of impropriety.
The Tennessee lottery board has set a Sept. 5 deadline to decide whether to join the Georgia lottery or go it alone.
GTECH and Scientific Games supply the Georgia lottery and presumably would serve the Tennessee lottery as well if the two states form an alliance. GTECH is a supplier of computerized online wagering systems. Scientific Games is a supplier of instant tickets, computerized online wagering systems and integrated lottery systems.
''I feel like the train has left the station and I wasn't even invited to buy a ticket,'' said John Conneley, an executive with Oberthur Gaming Technologies, a supplier of instant lottery tickets, after he learned about the dvent.
The forum at the Civil Rights Museum in Memphis next Thursday will occur one day before the Sept. 5 deadline.
Lottery board member Marvel Mitchell, a Memphis businessman, has been scratched from the program.
Board spokesman Will Pinkston said Mitchell had accepted the invitation before realizing that the two vendors that serve the Georgia lottery were on the program.
''He basically accepted before he realized there were vendors on the program and later respectfully declined to avoid any appearance of impropriety,'' Pinkston said.
The board has no position on whether the forum should be held, Pinkston said. ''It is an independent dvent,'' he said.
Pinkston said he was not concerned about public perception of the dvent.
The forum is being sponsored by state Sen. Roscoe Dixon and Reps. Larry Miller and Ulysses Jones Jr., all Democrats from Memphis. Miller said it was an oversight on his part that other vendors were not invited and he had instructed his secretary to try to find some others to participate.
Bill Fox of Scientific Games said his company was asked to participate in the lottery discussions and has done so. ''We don't presume anything until people tell us we have the business. That's just our competition stirring up the waters,'' he said.
Lottery board Chairman Denny Bottorff of Nashville said there are a number of people putting on forums similar to that planned for Memphis. ''So far none of the forums are being done under the umbrella of a lottery-sanctioned action. There's a lot of people sort of guessing about a lot of stuff,'' he said.
Oberthur Gaming Technologies' Connelley said the timing of the forum raises some troubling questions. ''It sends the signal that the decision is already made and they are just looking for the right way to convince the public about it,'' he said.
''This is a highly suspicious development and one that concerns us deeply and one that should disturb any Tennessean looking for a fair and open bidding process, especially on these major procurements.''