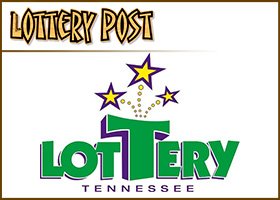 Industry-heralded lottery czar Rebecca Paul could be paid just over $750,000 if:


Next year's Tennessee Lottery sells its first scratch-off tickets by Feb.17.


Sells its first online tickets 60 days later.


And clears $122 million for education by July 1.
Those ambitious goals are built into a base- and incentive-pay package worked out with Paul over the weekend by the Tennessee Lottery Board to lure her away from a $500,000-a-year post as chief executive officer of the Georgia Lottery to the same position in Tennessee.

The agreement sets her base pay at $350,000 and incentive bonuses of up to another 115 percent, or $402,500, for a total of up to $752,500. The figure would allow her to remain the highest-paid lottery CEO in the nation, Tennessee Lottery Board chairman Denny Bottorff said at a press conference announcing her hiring Monday.

"The decisions that will be made in the next few months will determine the fate of Tennessee's education lottery for years to come," Bottorff said. "There is no margin for error here. We have hired the most qualified and capable lottery manager in the world to make sure that we get a flawless startup and stellar long-term performance."

Monday's announcement occurred less than a week after the Tennessee board turned down Paul's overtures as the Georgia Lottery CEO for a joint operating agreement between the two state lotteries.

Paul and Bottorff said no discussions about a possible Tennessee job offer began with Paul until after the board's decision Wednesday to turn down a joint operating deal - but from that point, discussions moved swiftly. Paul entered a field of four finalists at that point; the board voted unanimously Friday evening to offer her the job, and she accepted Sunday afternoon.

Paul, 54, will begin work by Oct. 1.

Monday's announcement is seen as a coup for the Tennessee Lottery because Paul is widely regarded in the U.S. lottery industry as one of its most successful executives. She started with the Illinois Lottery in 1985, then helped launch the Florida Lottery in 1987 and the Georgia Lottery in 1993.

Florida and Georgia set per-capita sales records in their first years of operation: Florida at $128 per resident and Georgia at $165.

That record made Paul the consensus candidate for the job, board members said. Under the lottery scholarship program created by the Tennessee legislature this year, an estimated 65,000 Tennesseans will be eligible to receive $88 million in scholarships starting in the fall of 2004.

Bottorff introduced Paul Monday as the "Pat Summitt of the lottery world," a reference to the highly successful University of Tennessee women's basketball coach. "She's outperformed every goal she's been assigned. Over the last decade, the Georgia Lottery became the gold standard of the industry. No one is in her league."

Paul said sales of scratch-off, or "instant," tickets by Feb. 17 will be a "herculean task."

"We will have to hire a staff of 300 people, write RFPs (requests for proposals from vendors, the first stage of the competitive bidding process), give the vendors time to respond and then you have to have awarded the major contracts by late November," she said.

She is no stranger to the Tennessee Lottery. From last November's referendum approval of a state lottery, Paul hosted fact-finding trips for Tennessee officials at her post in Atlanta and addressed a joint session of the state House and Senate on the "best practices" behind successful lotteries. After the seven-member Tennessee Lottery Board was appointed in July, she addressed the board at its second meeting in Nashville, hosted its members on another learning mission to Georgia, and conducted discussions about a joint venture.

State Sen. Steve Cohen (D-Memphis), who sponsored the lottery in the state Senate, appeared at Monday's announcement and said she "will be worth every penny she's paid. The children of Tennessee will benefit. I am extremely pleased."
---
Rebecca Paul's reputation is as the "Pat Summitt of the lottery world."