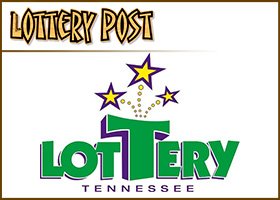 When Rebecca Paul quit her Georgia job last fall as the nation's highest-paid lottery director to become Tennessee's lottery chief, she left with one final perk a check for $125,139.
The three lottery vice presidents she lured to Tennessee also cashed out when they left, collecting a total of $174,059.
Paul and her lieutenants were beneficiaries of leave policies at the Georgia Lottery Corp. that are far more generous than those for any other state workers. Analysts say the policies are uncommon even in the private sector.
The corporation's 250 employees can accumulate unused vacation from year to year and, if they leave their jobs, get paid for up to three years' worth. They also get paid for half of all unused sick leave, which they can accumulate without limit. As a result, Paul and the others were paid almost $300,000.
Paul, during her 10-plus years in Georgia, accumulated 30 weeks' worth of sick days. When she left Sept. 8, she got paid for half of that. She also got paid for 24 weeks of vacation 18 unused weeks accumulated over her 10 years here, plus six weeks she hadn't used in 2003.
Weeks later, Wanda Wilson, the lottery's general counsel, received $51,327 for 30 weeks of leave. Andy Davis was paid $57,826 for 30 weeks' leave, and Sidney Chambers got $64,906 for 33 weeks.
"Private employers wouldn't think of doing anything that generous," particularly in paying for sick leave, said Deb Keary of the Society for Human Resource Management in Virginia, a nationwide association of personnel managers. The Georgia Lottery has "very generous benefits by any standard. They must be cash-rich."
A Georgia study commission's co-chairman, Republican Sen. Bill Hamrick, said he appreciated the millions of dollars generated by the lottery for education. "But we also need to make sure it's run efficiently when we're asking parents and students to make sacrifices," he said. "They need to make some sacrifices, too."
Paul and the others did not return a call. A spokeswoman for the Tennessee Lottery instead referred the newspaper's questions to former Georgia Lottery Chairman Wyck Knox. "We were focused, as was our charge, to run this as a business," Knox said. Paul "is one of the hardest-working persons I know. & She wasn't treated any differently than anyone else."
Paul, who has the potential to make $752,500 a year in salary and incentives in her Tennessee job, earned $500,000, including incentives, in her last year in Georgia.