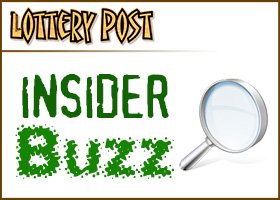 Tennessees launch of a state lottery on Tuesday leaves North Carolina surrounded by states sponsoring gambling games.
The arrival of Tennessees lottery will dventually be a timesaver for Gail Nelson of Waynesville. A couple of times a year, she makes the 90-minute drive to Landrum, S.C., to buy $20 worth of lottery tickets for multimillion-dollar drawings.
Her Haywood County home is just 30 minutes from the Tennessee line, and she said shell visit the Volunteer State once its lottery grows beyond the initial four games of scratchoff tickets paying up to $100,000.
If the Tennessee lottery gets big, Ill probably go there instead, Nelson said.
Tennessee lottery officials dont have an estimate of how much money might be drawn from North Carolinians looking to get rich quick.
The border between the states is more than 200 miles long, but the mountainous area is more thinly populated than the borders with Virginia and South Carolina. Virginia, South Carolina and Georgia combined say they draw more than $200 million in lottery ticket sales each year from North Carolina.
Lottery advocates say the closing of the circle of states around North Carolina might persuade legislators to approve a referendum on a lottery. Polls consistently show strong support for a North Carolina lottery, though the margin of support decreases when its unclear how the proceeds will be used.
Gov. Mike Easley sees the lottery as a way to increase spending on education without raising taxes.
As more and more people see people crossing the border and spending money not just on the lottery, but on other goods, the more they will support a lottery, said Dan Gerlach, Easleys budget adviser.
The state Senate repeatedly has approved a lottery referendum, but the Houses sole pass at it in 2002 resulted in a sound defeat. Easley put the lottery in his budget proposal that year to help plug an anticipated $2 billion budget shortfall. He didnt do so last year, and no lottery bill came up for a vote in either chamber.
Senate leader Marc Basnight said his chamber probably would pass a lottery referendum again, but theres not much desire to call a vote unless the House is willing to move forward. He doesnt think Tennessees lottery is going to shift many opinions before the session set to start May 10.
Well present it out there, and if the majority of people that I speak with say they want a vote for it and send it over, well do that, Basnight said. But theres no haste to do that because we dont think the House wants it.
The start of Tennessees games, with proceeds earmarked for college scholarships, comes over a year after voters overwhelmingly approved a measure to lift the states constitutional ban on lotteries.
Before the change, Tennessee was the only state in the Southeast without any legalized form of gambling, and one of just three in the nation along with Utah and Hawaii.
Florida, Georgia, Kentucky, Virginia, Louisiana and South Carolina have state lotteries. Mississippi is home to the casino town of Tunica, while Alabama has dog racing and Arkansas boasts dog and horse racing.
Cherokee Indians run a casino in North Carolina.