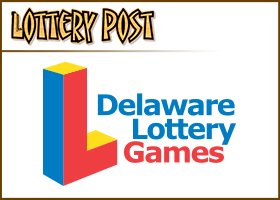 The second time was the charm for Aimee Truitt.
Miss Truitt, 18, of Georgetown, Delaware, walked away with $800 after winning the Delaware Lottery's 12th annual Fastest Fingers championship March 30 in Dover.
A clerk at Bodie's Market in Georgetown, Miss Truitt was one of 14 terminal operators from Delaware Lottery retail stores eligible to compete in the finals. Competitors raced through a test that determined which operator could produce a set number of lottery tickets in the shortest time. Miss Truitt's winning time was 1:24.56 seconds.
"I was shocked that I won," Miss Truitt said. "This is my second year competing - last year I came in fourth at the state level."
This year I was third in the county. I was surprised that I had no mistakes."
Asked what she plans to do with her winnings, Miss Truitt said she went shopping at the outlets and paid her car insurance.
Miss Truitt said her talent may be inherited.
"My mother, Kelly Truitt, is the supervisor at Bodie's and was Sussex County champ for three years."
According to Brian Peters, deputy director of sales and marketing for the Delaware Lottery, "Fastest Fingers is our way to recognize retail employees whose hard work helps us to generate revenue for the State's General Fund while raising awareness of the Lottery and its products among players."
The top five championship winners received cash prizes. Ranked in order from second to fifth place (winnings include prize money from the preliminary round): Amy Pham from the Thriftway in New Castle, $400; Brad Alwood, Daily Market, Lewes, $325; Walter Myers, Millville Service Center, Millville, $150; Cathy Walls of Books & Tobacco in Hockessin, $100.
From March 23-25, more than 100 clerks from Delaware Lottery Retailers across the state competed to be one of the five finalists from each county invited to compete in the championship round held at the Rollins Center at Dover Downs in Dover.
The Delaware Lottery's Fastest Fingers contest recognizes the skills and knowledge of those who sell Lottery products on a daily basis. There are more than 450 Lottery Retailers in Delaware.