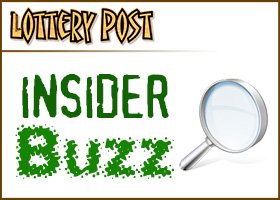 Millionaire hit with bail hike after violating conditions of release
Lottery millionaire Victoria Zell got her money from Powerball, but now she's using a major chunk of it for "powerbail."
On Monday, Zell was ordered to post $1 million in bail in connection with a drunken driving case involving a July crash that killed one of her passengers and paralyzed another. Zell's attorney said Zell has the cash assets available to cover it.
The money is coming from Zell's share of a $29.4 million Powerball jackpot that her then-estranged husband, Jeff Holmberg, won in 2001. During the couple's subsequent divorce, $5.4 million half of the after-tax cash value of the prize was placed in an escrow account for Zell, though the actual amount of the settlement was never disclosed.
On Monday, a Hennepin County prosecutor said authorities believe Zell has about $3 million in after-tax Powerball winnings.
Zell, 44, was arrested last week after violating the conditions of release imposed Aug. 27, when her bail was set at $200,000. On Monday, she appeared before Hennepin County District Judge Steven Lange in Minneapolis.
Assistant County Attorney Mark Chasteen said Zell violated the terms of her earlier release by leaving the Twin Cities during Labor Day weekend and traveling to Duluth, Minn. During the same weekend, she also removed an alcohol-monitoring bracelet she had been required to wear.
Investigators also discovered Zell recently wired $500,000 to the Royal Bank of Nova Scotia, suggesting she might be preparing to flee the country. And when Zell surrendered to authorities Thursday, 0.7 grams of methamphetamine were found in her purse, Chasteen said.
On Monday, Zell was charged with fifth-degree possession of a controlled substance in connection with the discovery of the drug.
In explaining Zell's actions, her attorney, Stefan Tolin, said his client had previously used illegal drugs. But he said the methamphetamine probably had been in her purse for months and Zell forgot about it. Tolin also said his client tried unsuccessfully to contact authorities before she left the metro area to visit her 14-year-old daughter. She had flown to Duluth, and she took off the monitor bracelet after it set off security scanners and resulted in her being "humiliated" with a body-cavity search, Tolin said.
Lange ordered the higher bail and ordered Zell to wear a "house arrest" home monitor in addition to the alcohol-monitoring bracelet. Her release will be delayed until State Department officials verify she is on a list of people prohibited from leaving the country.
Zell is charged with vehicular homicide and drunken driving on July 20 when her sports utility vehicle ran a stop sign in South Minneapolis and crashed at high speed into a pickup truck. A passenger in her vehicle, Joshua Schmidt, 30, of Stillwater, was killed, and another passenger, Amity Dimock, 31, was permanently paralyzed from the waist down.
Minnesota's constitution requires that bail be made available for all criminal defendants. Bails in the range of $1 million are rare, however.
One of the highest bails ever set was for supermarket heir Russell Lund, who was accused of shooting his estranged wife and her boyfriend in 1992. Prosecutors asked for $12 million in bail, and the court imposed $10 million.
Lund was free and awaiting trial for the double homicide when he committed suicide.