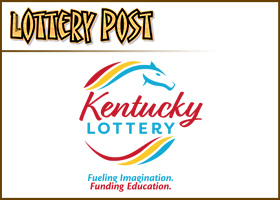 A Hopkinsville, Kentucky man was celebrating his good luck after he purchased a $300,000 Kentucky lottery scratch-off ticket.
Mark Baker, 31, of Hopkinsville, purchased the winning ticket on Oct. 8 at the Raceway convenience store on Fort Campbell Boulevard, according to a news release from the Kentucky Lottery.
Baker was sitting in a car outside the store with his mother, Vickie, when he scratched the Silver Spectacular ticket and saw that he was a winner.
"I turned white as a ghost and started shaking," Baker told lottery officials.
His mother didn't know what to think.
"He jumped out of the car and ran back into the store," she said.
The store clerk scanned the ticket for Baker, then jumped over the counter and hugged him.
Baker said he planned to pay off bills, buy a new truck and give some money to family.
"For the time in 40 years we will be debt free except for the house payment," his mother said.