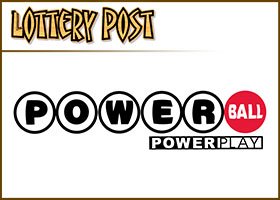 Jackie Murray probably gave away $26 million Friday.
The winning Powerball lottery ticket was sold at Nielsen's newsstand, at 2 PNC Plaza in downtown Pittsburgh, where Murray was working Friday. Store manager Bob Fulton said it is the first winning Powerball ticket sold Downtown since the multi-state lottery came to Pennsylvania in 2002.
The winner hasn't claimed the prize, valued at about $26.4 million if the person takes the payout over 29 years. If the winner opts for a lump-sum payment, it's worth $11,050,750, after federal taxes are withheld. The Pennsylvania Lottery recommends contacting financial planners and lawyers before claiming the prize.
Economy Enterprises, based in Columbus, Ohio, owns the three Nielsen's newsstands Downtown, as well as 10 others in Ohio. The company will get a $100,000 bonus for selling the lottery ticket.
"I'm sure we're going to pay some bills with it," said Jack Trombley, vice president of Economy Enterprises. Company owner Howard Rosenberg, who has the final say on how the bonus is spent, hasn't decided where the money will go, Trombley said.
"This is a big thing for downtown Pittsburgh," Fulton said. Lottery officials came into the Koppers Building store about 9 a.m. to surprise him with a giant $100,000 novelty check. Two other employees were in the store at the time, and "they thought somebody was playing a joke on us."
Powerball players pay $1 for a ticket and win by matching five numbers and a separate Powerball number. Drawings are Wednesdays and Saturdays. Run by the Multi-State Lottery Association, the game is played in 26 states, Washington, D.C.. and the U.S. Virgin Islands.
Two other people in Pennsylvania won $400,000 in Saturday's drawing.
Since Pennsylvania joined in the Powerball drawings in 2002, eight winning tickets have been sold in the state. The ticket sold Friday is the third winning ticket in six weeks to be bought in the state.
Florence Ayers, 69, of Harmony, Butler County, won a $171.4 million jackpot in the Dec. 8 drawing after buying a ticket at the Country Food Mart in New Castle, Lawrence County. She and her family split a lump-sum payment of $93.4 million.
On Dec. 22, a Philadelphia couple won a $10.3 million jackpot and decided to split the $5.7 million lump-sum payoff with their children.
The winning numbers from Saturday's drawing: 11, 23, 32, 33, 34, Powerball 38 and PowerPlay 4.