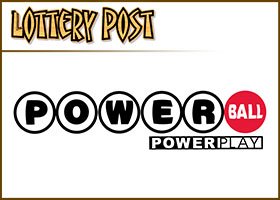 MIDDLETOWN, PA — One jackpot-winning Powerball ticket worth $131.5 million from the June 22 drawing was sold at Federal Beer, 1440 Federal St., Philadelphia.
The ticket correctly matched all five white balls — 13, 19, 23, 33, and 57, with Powerball number 28 — to win a prize of a $131.5 million annuity, or $77.4 million cash, less 25 percent federal withholding.
The retailer will receive a $100,000 bonus for selling the winning ticket.
"It seems Saturday night's 'Super Moon' shone down some 'super luck' on a fortunate Pennsylvania Lottery Powerball player," said Lottery Executive Director Todd Rucci. "This is the 17th Powerball jackpot-winning ticket sold by the Pennsylvania Lottery since we joined the multi-state game."
Lottery officials cannot confirm the identity of the winner until the prize is claimed and the ticket is validated. Pennsylvania Lottery Powerball winners have one year from the drawing date to claim prizes.
The Lottery encourages the holder of the winning ticket to immediately sign the back of the ticket and store it in a safe place.
Then, during Lottery business hours, call the Lottery at 717-702-8146 and file a claim at Lottery headquarters in Middletown, Dauphin County. Claims may be filed at headquarters Monday through Friday, from 8 a.m. to 4 p.m.
The Powerball jackpot reset to an estimated annuity value of $40 million, or $23.5 million cash, for the Wednesday, June 26, drawing.