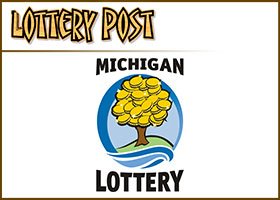 Computerized lottery drawings may spoil the fun for some
Pick a number, any number.
When Classic Lotto 47 launches Sunday, nostalgic Michigan lottery players will get a new crack at an old favorite. The game allows players to vie for a grand prize starting at $1 million. Ticket buyers pick six of 47 numbers; matching all six yields the jackpot.
The latest lottery creation is a "throwback to the past," said Lottery Commissioner Gary Peters.
It's based on the Lotto 47, which ran from 1989 to 1993. The Bureau of State Lottery revived a revised version of the contest in response to many requests to bring back the old game, he said.
"We took an old game and made it better," he said. "We think it'll be a very successful game."
One thing that will not be a throwback to the past is the use of computerized lottery drawings. Against player preference, the Michigan Lottery will be conducting the drawings using a computer instead of a real lottery machine.
A computer (Editor: emphasis added) will draw numbers for the game at 7:29 p.m. Wednesdays and Saturdays, beginning Wednesday, May 18. The jackpot will increase by $100,000 at each drawing.
Classic Lotto 47 will replace the 3-year-old Winfall.
Every couple of years, "folks will want something new," Peters said. "People always want new games."
Wagers for the redesigned game will cost $1 each. Matching three numbers nets a $5 prize; matching four numbers, $100; and matching five numbers, $2,500.
Of the $2 billion the Michigan Lottery made in sales last year, it gave $645 million -- a record amount -- to the School Aid Fund, which supports public schools.
"Every penny of profit we make goes to support the public schools in the state," Peters said.
Winfall's final drawing will occur Saturday.
Editor's Note: Perhaps this is the way that state lotteries will spread the use of computerized lottery drawings throughout the industry. They just change the game format, and work in the use of a computer at the same time. Lottery Post urges its readers to make your voice heard loudly against the use of computers to conduct lottery drawings. Sign the Petition for True Lottery Drawings, and contact your state lottery director, members of your state legislation, and your Governor.