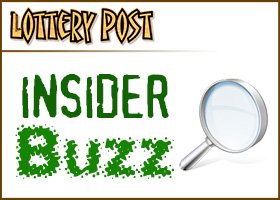 Tickets on sale Sept. 8
by Todd Northrop
Seven United States lotteries will offer a first-of-its-kind multi-state raffle that goes on sale in about a week.
Called the Multi-state Millions Raffle (and possibly other names in the participating states), it's guaranteed to hand out $1 million prizes — just how many depends on how many of the $10 tickets are sold in the participating states.
"All of the lotteries are looking for new ideas and new games and new things to do to generate revenue," Ohio Lottery spokeswoman Danielle Frizzi-Babb said. "This one comes with less financial risk. We're in it with a large group."
The Multi-State Lottery Association (MUSL) in Urbandale, Iowa, will run the game. It is the same group that now oversees the Mega Millions and Powerball lotteries.
So far, seven state lotteries have committed to the raffle: Indiana, Iowa, Michigan, New Jersey, New York, Ohio, and Oklahoma.
Raffle tickets will be on sale at lottery retailers in the seven states from Sept. 8 through Oct. 31. The raffle drawing will take place on Nov. 1.
Unlike Mega Millions and Powerball, in which the money keeps growing until someone matches six numbers, the raffle is guaranteed to hand out cash.
"Raffles are a popular concept and the must-be-won concept is popular with a lot of folks," said Charles Strutt, executive director of the Multi-State Lottery Association.
He said the plan is to hold the raffle — which will go by different names in different states — only once or twice a year.
The association estimates that there could be 16 to 30 $1 million prizes given out. If there's no $1 million winner drawn from a participating state, there will be a $50,000 runner-up prize awarded to one winner from that state.
In the past decade, raffles have become a somewhat popular and successful new game type in some states. Most states have tried raffles, and a few states have raffle drawings regularly during the year.
For a state lottery, raffles can be risky ventures, because although they typically guarantee certain prize payouts, there is no guarantee they will sell out all the tickets. Although there is still no guarantee of success for the lotteries in a multi-state raffle, banding together with other states may help spread the risk, as well as spreading the marketing cost and impact.
"This is something that really has never been done before," Frizzi-Babb said.
People will be able to buy as many tickets as they want in the upcoming Multi-state Millions Raffle.
Frizzi-Babb said it's not clear how much states could profit from the venture. The Ohio Lottery has estimated it could sell anywhere from $5 million to $10 million in tickets.