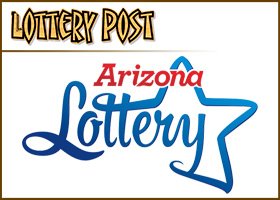 Arizona Lottery officials have tracked down the owner of a winning $1.4 million lottery ticket authorities said was fleeced by a convenience-store clerk.
Officials confirmed that Cuauhtémoc Jose Luis Castañeda-Yánez of Nogales, Sonora, purchased the Pick winning ticket for the June 25 drawing.
It's unclear when Castañeda-Yánez will receive the winnings, but the Attorney General's Office on Thursday submitted a forfeiture order in Maricopa County Superior Court to return the money to him.
Authorities had seized the $1.4 million in August when Delia Kerr, 50, and her sister, Susan Kerr, 41, both of Nogales, Ariz., were arrested on suspicion of theft and fraud.
Authorities say Castañeda-Yánez presented several tickets to Delia Kerr at a Circle K in Nogales for validation, but he alleged Kerr did not return one of them. A Circle K manager searched for the ticket but could not find it.
Days later, police said Delia Kerr and her sister opened a bank account in Tucson with an Arizona Lottery check for more than $1 million.
Lottery officials had been looking for the ticket's rightful owner since the arrests. Authorities said Castañeda-Yánez stepped forward. Officials used videotapes, computer data transactions and witness interviews to identify him.
Castañeda-Yánez could not be reached for comment, but his lawyer said he learned of the decision Thursday. "He already knew he was the winner; he was just waiting for a response from the government," attorney Saji Vettiyil said.
Lottery spokeswoman Kevan Kaighn said officials were "delighted the rightful winner has been found."