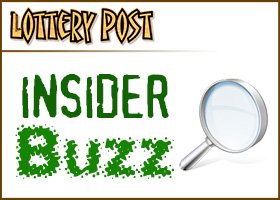 Editor's note: As you'll read below, the initial data provided by the New York Lottery to The Post-Star was incorrect, but the comparisons of geographic sales data and the results of the study were still valid, even after the correct figures were applied. Lottery Post has long opposed the theory that poor people disproportionately play the lottery, and this in-depth look at actual lottery sales data supports Lottery Post's position. Some have gone as far as labeling lotteries "regressive taxation" (which is also wrong because lotteries are not a tax), but Lottery Post has found that such labels are applied by people who are either ignorant of the facts or have a political agenda.
Lottery knows no bounds
Myth surrounds the lottery.
Everybody has heard a story about a waitress and single mother of four who wins a $20 million payout playing her kids' birthday numbers. It warms our hearts, unleashes our own fantasies and helps us loosen those purse strings.
Then there's the myth that the lottery is played en masse by the poor. It gives us the conspiracy theory that the government favors a voluntary, regressive taxation targeted at low-income earners. And the very amount people can win on the bigger jackpots is mythic in proportion. How else did the lottery post a 2005 operating net revenue of $6.27 billion?
However, a Post-Star review of New York Lottery sales figures and prize payments throughout the region for 2005 found that:
There is no significant statistical correlation between income and lottery sales, but that a ZIP code's population is a critical factor in overall sales.
Scratch-off tickets account for a far larger chunk of lottery sales than online games (such as Pick 5 or Quick Draw). The newspaper sought these figures to spotlight how various local and state agencies respond to Freedom of Information Law requests, and to explain the FOIL process to the public.
Warren County and Washington County have almost exactly the same population, according to census data. Yet their character differs wildly.
Who would you say has greater lottery sales?
If you said Washington County, you'd be wrong.
Warren County has more than double the sales of its eastern neighbor. You could infer from this that people in Warren County play the lottery more, but you could also argue that higher sales figures are simply a reflection of a greater concentration of retailers in the county. Indeed, commercial districts almost always have higher sales figures than residential areas. The top ranked ZIP code in the state is Manhattan's 10005 — Wall Street's ZIP code.
For that reason, The Post-Star also requested a full list of lottery winners for one year. (When a person wins more than $600 on the lottery, their name and address is recorded for taxation purposes.) The number of prize payments within a ZIP code is, in a way, a more accurate reflection of which ZIP codes buy the most tickets.
In order to properly assess the difference, The Post-Star enlisted the help of Jim Harrington, a professor of mathematics at Adirondack Community College, who performed tests based on sales figures, prize payments, population and median incomes for ZIP codes supplied to him by The Post-Star — though he said he would have liked more data.
"Based on a coefficient determination, that suggests to me, by the eyeball test, that there really is no compelling evidence that links low-income people with spending more on lottery games," Harrington said. "Then, as population goes up, you would expect more money to be spent, and that was confirmed."
Results like this are not surprising. National studies frequently show — contrary to popular belief — that the dollar amount spent on lotteries generally does not fluctuate much over income brackets. Locally, the top 10 ZIP codes for lottery sales in the region are a mix of more urban, wealthy centers like Saratoga Springs and Queensbury, with smattering of smaller, blue-collar towns like Fort Edward, Hudson Falls and South Glens Falls.
While a $100 million jackpot might have people rushing out to buy a lottery ticket, when the sales figures for online games (such as Take Five) and instant games (like scratch tickets) are compared, the instant games are by far more popular.
Data supplied by the New York Lottery for 2005 shows that in many cases, instant games account for triple — in some cases quadruple — the sales of online games.
For instance, in Glens Falls last year, people spent $8587.50 on online games, whereas they spent $44,500 on instant games. "We see quite a few people that come to us because they're addicted to scratch-offs," said Maureen Corbett, director of the Center for Problem Gambling, Family and Children's Services of the Capital Region. "They're in every corner. It's all walks of life. We have some people that are $70,000 in debt, just on scratch-offs."
Corbett said addiction and decline into debt can only get worse with the recent innovation of the $20 scratch-off ticket. "Some people have lost $800 in two hours, because they keep buying them," she said. "It's definitely not just poor people. We see all kinds of professional people. It's just like drug addiction. It doesn't discriminate."
Jim Maney, director of the New York Council for Problem Gambling in Albany, said a serious study of lottery gambling habits in the state has not been done since 1996. Maney said he would like to see the New York Lottery funding some advertisements showing the dangers of gaming. "Like the pharmaceutical companies, with their advertisements on TV, they have to show the side effects," Maney said. "I would want to lottery to do the same thing, particularly for adolescents. They can tell you the lottery songs or the jingles, but they can't tell the problem signs for gambling."
Jennifer Mauer, a spokesperson for the New York Lottery, said the lottery spends 1.1 percent of its annual revenue on marketing and advertising (which would be just more than $61 million for the year 2005), but that the broad-based appeal of the lottery's advertising is reflected in the diversity of their "playership." "New York Lottery players are ethnically diverse and cross all socioeconomic classes," Mauer wrote in a BlackBerry-sent e-mail. "Our diverse appeal has made us one of the most successful lotteries in the world, generating nearly $2.2 billion for education annually."
Not Your Best Shot at Riches
A recent national consumer survey found that the average lottery player spends $150 annually, and that people believe their best chance to gain $500,000 in their lifetime was via a lottery win. But, if you take that $150 and put it in a 401(k) or IRA at age 30, you'll have $28,000 by age 65 (not including the added boost of contributing to a plan where the company matches contributions). To save $500,000, you'd need to tuck away a little less than $100 a month, starting at age 21.
So what's more likely: that you can find an extra $100 a month — or that the 1-in-several-million odds of even the smallest seven-figure jackpot will tilt in your favor?
Lottery figures off, but comparison still valid
After conducting the initial study, The Post-Star discovered that the New York Lottery mistakenly supplied the wrong data for the story, but the figures did not change the conclusions drawn in the article.
The newspaper originally sought sales figures for ZIP codes in Warren, Washington and Saratoga counties, as part of a series spotlighting how various local and state agencies respond to Freedom of Information Law requests.
But the numbers supplied by the lottery turned out to be wrong, some of them by more than several decimal points. The Post-Star was alerted to the suspect figures last week by a store owner in Granville, who believed the figures seemed unreasonably low.
Officials from the lottery admitted the error Monday and apologized for sending the wrong figures. They explained that the tabulated data initially sent to The Post-Star in response to its FOIL request was, in fact, a test database used for training new employees.
At the lower end of the error spectrum, the hamlet of Athol was first reported as having total lottery sales of $2,256. The actual figure should have been $41,096. At the higher end, Queensbury was reported as having total sales of $75,665. But it should actually have been reported as $7,722,966.
However, the findings reported in the story — namely, that income within ZIP codes has no correlational relationship with lottery sales — were reaffirmed by the new sales figures.
A fresh analysis of the new data by Jim Harrington, a professor of mathematics at Adirondack Community College, again found no statistical evidence to suggest there is a relationship between income within zip codes and the amount of lottery sales.
In an accompanying story last week, headlined "New York Lottery helpful with FOIL request," The Post-Star acknowledged that the lottery responded efficiently and courteously to initial FOIL requests,
Jennifer Mauer, a spokesperson for the lottery, said the New York Lottery wished to apologize for any confusion or inconvenience the error may have caused, and that "the lottery is taking steps to make sure that all requests are checked in duplicate for accuracy in the future."
"We started out doing these FOIL stories hoping to show our readers how Freedom of Information Laws work," said Ken Tingley, managing editor of the newspaper. "We accomplished that. But we also learned something ourselves. We should have been more skeptical of the information provided. It shows that even when information is provided, mistakes can be made."
Despite the error, there really is no course of action for reprimanding the New York Lottery, according to Robert Freeman of the state Committee on Open Government.
"All you can do is say, 'Thanks for the real numbers,' and hope it doesn't happen again," Freeman said. "You have to chalk it up to an 'Oops.'"