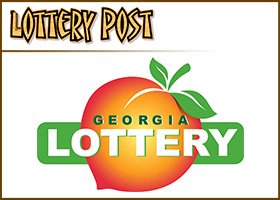 A Sautee-Nacoochee, Georgia, resident's fantasy has become a reality.
According to Jordan, he watched the Fantasy 5 drawing and saw that he won big. He immediately called his son and began yelling, "I think I won! I think I won!"
The winning numbers for the May 29 Fantasy 5 drawing were: 3-9-13-24-38. Jordan randomly selected the lucky combination.
"I don't know why I picked those numbers," he said. "It's just my way of doing things."
Jordan, an 82-year-old retiree, plans to save most of his winnings and may purchase a new car.
Kountry Kupboard, located at 626 Kytle St. in Cleveland, sold the top prize ticket. Georgia Lottery retailers selling winning Fantasy 5 top prize tickets receive a retailer incentive bonus of $2,000. The retailer incentive bonus increases by $2,000 each time Fantasy 5 rolls. If more than one winning top prize ticket is sold, the retailers selling the top prize winning tickets will share the bonus.
Kountry Kupboard will receive a retailer incentive bonus of $4,000.