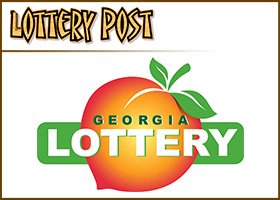 "Don't do it in front of my kids"
FITZGERALD, Ga. — A Fitzgerald, Georgia, man who recently won a nearly half-million dollar Georgia lottery jackpot was murdered overnight Thursday during a home invasion robbery.
20-year-old Craigory Burch, Jr died from gunshot wounds at a home on Stubbs Avenue.
Burch won a $434,272 Fantasy 5 jackpot in November 2015.
GBI agents spent the overnight hours collecting evidence from the home.
Officials say Jasmine Hendricks, Burch's girlfriend, was in the home at the time and ran for help.
Three masked robbers blasted open the door with a shotgun and held Burch at gunpoint, demanding his money and wallet, she said.
"When they came in, he said, 'Don't do it bro. Don't do it in front of my kids. Please don't do it in front of my kids and old lady,'" she told the local station. "He said I'll give you my bank card."
Burch then threw his pants to the robbers, who rummaged through the clothes to find his wallet. When the search came up short, the three shot and killed him before fleeing.
Right now there is no word on any suspects.
Burch, a forklift driver, bought his winning ticket on Nov. 29 from a gas station and won the $434,272 jackpot prize.
"My right eye and hand had jumped for the past two weeks," Burch explained in December, saying he had a feeling this was a lucky ticket.
"I knew that I would come into money."
His friends said he used his winnings to help buy Christmas presents for people in need. His mother, Leslie Collins, gave a tearful message to the thieves behind the slaying on Thursday:
"I want them to know what they took from me. They took a part of my life away from me."
If you have any information about the murder contact the Ben Hill County Sheriff's Office at 229-426-5161.
(Click to display full-size in gallery)