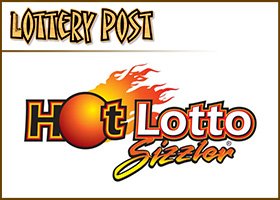 New Mexico Lottery officials say one of two winning tickets for Saturday's Hot Lotto drawing was sold in New Mexico.
The other ticket was sold in Minnesota. The winners will split a $1.9 million jackpot.
The New Mexico winning ticket is the first Hot Lotto jackpot winner for the state since the game first went on sale there in November, 2006.
The New Mexico Lottery also offers Hot Lotto's better-known sibling, Powerball. Hot Lotto is played in nine other states.
It's been dubbed the "Little Powerball" for its smaller jackpots but better odds — 1 in 11 million for the jackpot, compared to 1 in 146 million for Powerball.
Both Hot Lotto and Powerball are run by the Multi-State Lottery Association.
While it's relatively new and unknown, lottery officials hope this win will generate more popularity for the game.
"We know that when we have jackpot prizes, it does tend to generate a lot of enthusiasm and excitement for the game," said Linda Hamlin with the lottery.
Another cause of Hot Lotto's relatively small following may be its use of computerized drawings, which are unpopular with many lottery players.
The winning numbers are 3, 11, 18, 34 and 38, with a "Hot Ball" of 3.
The "white balls" are numbered 1 to 39, while the "Hot Balls" are numbered 1 to 19.
[Editor: The use of the terms "white ball" and "Hot Ball" are misnomers, since Hot Lotto does not use any lottery balls at all — it uses computerized drawings, as indicated earlier in the story. The term "ball" is used in this story because MUSL describes the game using that word. This is being pointed out so that readers will not be misled by the term "ball" into thinking that Hot Lotto uses real lottery drawings.]
Lottery officials say the winner should sign his or her ticket immediately and consult with an attorney or financial advisor before coming forward.
Officials usually don't say where winning tickets are sold until the winner comes forward.