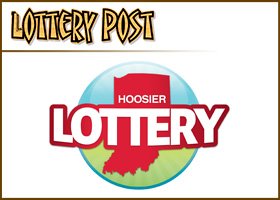 "Data entry error."
Winning Hoosier Lottery tickets totaling $12,935 may have been mistaken for non-winning tickets after two drawings this summer because of a data entry error, the lottery said Wednesday.
The mistake concerns ticket holders with "4 of 6" or "5 of 6" winning numbers in the Hoosier Lotto drawings of June 23 and Aug. 8. The error means that some of those tickets would have shown as non-winning entries when presented for redemption.
"This error occurred when the vendor entered an incorrect draw date identification number," a lottery news release said Wednesday.
The mistake could affect 201 tickets, most for amounts of $41 or $44.
"This error did not in any way impact the actual drawing or selection of the winning Hoosier Lotto numbers," said Kathryn Densborn, the lottery's executive director.
"It involved the calculation of ticket redemption values and the validation and payment of 4 of 6, and 5 of 6 winning numbers."
The mistake has since been corrected, the lottery director said. "We have put measures in place to ensure it doesn't happen again."
The dates in which winning tickets would have shown as non-winning depended on the date of the drawing.
Tickets from the June 23 drawing would have been affected between July 29 and Aug. 20.
Winning tickets from the Aug. 8 drawing that were presented for payment between Aug. 16-20 would have been shown as non-winning tickets.
"Tickets presented before the July 29 and Aug. 16 dates or after Aug. 20 have been properly validated and paid," the lottery said.
Those who think they have a winning ticket from one of the affected drawings should take it to a lottery retailer or any lottery office for validation and payment, the agency said.

Hoosier Lotto
"Six numbers are drawn for the Hoosier Lotto game. A winning jackpot ticket must match all six numbers; however, tickets with three of six numbers, four of six numbers and five of six numbers correct are also eligible for cash prizes.
"For the June 23 drawing, the error affects 85 tickets that matched four numbers correctly for $44 each and one ticket that matched 5 of 6 numbers correctly for $877; for the August 8 drawing, the error affects 112 tickets with four of six numbers for $41 each and three tickets that matched five of six numbers for $1,242 each."
— Hoosier Lottery