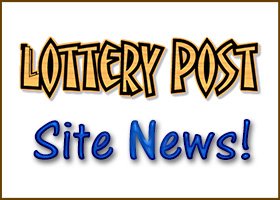 ASP.NET AJAX technology powers site's success
Lottery Post, the world's largest community of lottery players, is featured starting today on a Microsoft online publication that highlights important web sites using Microsoft's AJAX technology.
Included in the showcase listing is an extensive interview with Todd Northrop, owner and creator of Lottery Post.
(The showcase is located at http://www.asp.net/ajax/showcase/)
"This is a big day for Lottery Post and its members," said Northrop. "For the first time a lottery web site has breached the glass ceiling and has shown that it belongs among the Web's admired sites."
Northrop explained, "Lottery Post is a friendly community of people who share a common interest, not some gambling site. For Microsoft to recognize our community is a big step and an honor."
Lottery Post was founded in 1999, and made its worldwide debut in May, 2000. At the time it was a simple, small, single-purpose web site, designed to get people talking about the lottery.
The site was hand-coded using Microsoft's Active Server Pages (ASP) technology, which today is referred to as "Classic ASP".
(A complete history of the Lottery Post web site can be found on Northrop's blog: https://blogs.lotterypost.com/todd/2007/05/the-history-of-lottery-posts-home-page.htm)
Changes to the technical underpinnings of the Lottery Post web site began in earnest in November of 2005, when Microsoft simultaneously released ASP.NET 2.0 and SQL Server 2005. At that point Northrop began converting the site piece-by-piece to Microsoft's .NET technology.
A short while later Microsoft released it's first AJAX product, code-named "Atlas" — the product that is now called ASP.NET AJAX.
The term "AJAX" (Asynchronous JavaScript And XML) is a term created in 2005 that describes the use of a Microsoft-developed web browser extension that makes it possible to dynamically fetch data from a web server and update parts of the page without refreshing the entire page.
The proper use of the technology can help a web page interact with a user much like an application installed on the user's computer. In the last two years AJAX has grown tremendously popular, and many creative uses of the technology have been invented.
On the Lottery Post web site, AJAX is used in many roles, from simple activities such as setting a favorite topic without leaving the page, to more complex scenarios such as a page that presents a constantly-scrolling list of all web site activity, as it takes place.
"ASP.NET AJAX has opened up many possibilities for features I probably never would have attempted if it did not exist," Northrop said. "I'm having fun inventing new uses for AJAX at Lottery Post."
Other AJAX inventions at Lottery Post include:
A hidden thread monitor, which communicates with the web server while the visitor is viewing a forum topic, and will show a small alert message if a new post is made while the visitor is still on the page.
A unique contact page, which investigates what the person wants to contact Lottery Post about, and can provide instant help for many common questions, rather than requiring the person to wait for a response.
When viewing recent posts made by a member, instead of presenting numbered pages of topic listings, the list of topics continues to grow larger as the user gets to the bottom, leaving previously-viewed topics visible on the page.
Several "wizard-style" interfaces can instantly page back and forth between steps, rather than flashing the browser window and waiting for the next page to load.
For web site owner Todd Northrop, it is a time to enjoy the honor of being included in Microsoft's showcase, but there is still much to do.
"There are so many new things that I've got planned for the next year and beyond. It's wonderful to have an asset like ASP.NET AJAX to help me build those things just the way I envision them," Northrop said.
"I'll keep doing it as long as the members keep telling me it makes the community a better place."