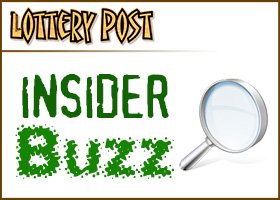 A Fort Lauderdale man who once went to jail for making fake lottery tickets — and then won a million-dollar prize for real — died from a gunshot wound.
Anthony Soltys, convicted felon and instant millionaire, died as mysteriously as he lived.
Soltys died Friday afternoon from a gunshot wound he received the night before in Fort Lauderdale.
Police are searching for the person or persons that left him to die in the middle of Northeast Fourth Avenue, in the 1700 block.
Soltys was taken to Broward General Medical Center in critical condition, and succumbed to the injuries about 2:30 p.m. Friday.
The 47-year-old Fort Lauderdale man leaves behind a criminal history — and perhaps the remains of a once-hefty fortune.
In 1988, Soltys was arrested on charges of counterfeiting/altering lottery tickets. He pleaded guilty, receiving probation, but was sent to jail in September 1989 after violating it.
He was locked up for two months, according to a records search, and moved out of state soon thereafter.
Five years later, he and his partner, James M. Lynch, won a New York State lottery prize — splitting $2.2 million.
Lynch and Soltys, who were together for at least 12 years, bought the winning ticket for the July 2, 1994, drawing.
Despite his past, which included a drug conviction in 1992, Soltys was able to cash the winning, valid ticket.
"If they're lucky enough to win, they're entitled to collect the prize," New York State Lottery spokesman John Charleson said of ex-cons.
Money didn't buy him stability.
By 2006, Soltys was back in court and possibly broke.
In February of that year, he sold the remaining payments of his lotto winnings to Peach Holdings, which allows recipients of future cash flows — including lottery payments — to collect the money up front, for an estimated $200,000. It is unknown how much, if any, of that was left at the time of his death.
Soltys was also named in a civil domestic violence lawsuit brought by Lynch later in 2006.
Soltys and Lynch shared a home. A judge awarded Lynch possession of the home and their two dogs, according to court records.
Lynch could not be reached for comment, but a friend of Lynch's called Soltys "bad news," claiming he was mixed up in drugs.
Police say it is too early to say whether his past had any bearing on the shooting.
It is also unknown how long he was left bleeding in the middle of the road.
Authorities are asking anyone with knowledge of Soltys' whereabouts Thursday to call Detective Mark Shotwell at 954-828-5517, Detective Jim Jaggers at 954-828-5970, or Broward County CrimeStoppers at 954-493-8477.