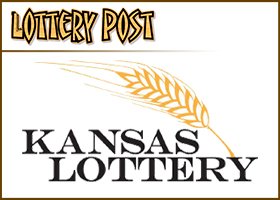 Kansas Lottery officials already had more than their hands full with the selection of gaming license applicants for their four casinos so they really didn't need another problem.
But, there it is: a casino data systems failure from GTECH, the Providence-RI-based firm that manages the state's lottery activities.
"It was defective software, pure and simple," said Ed Van Petten, lottery executive director, in describing the systems failure. GTECH, a former publicly-traded American company, was purchased by the Italian Lottomatica company two years ago.
Van Petten explained that lottery officials had awarded GTECH the contract to be the central monitoring system for all casino games once the four state-owned, but gaming company operated, casinos are up and running.
"If they can't address software issues in the lottery system," Van Petten said, "how do we know they're going to be able to operate the gaming system. I'm not moving forward until I'm satisfied. There is too much at stake for the state to move forward with a knee-jerk reaction."
The problem Van Petten referred to involved the Pick 3 drawings on June 29, June 30 and July 1, officials disclosed. GTECH's system reported the wrong winning numbers. It was feared that many winning tickets were discarded before the errors were discovered on July 2.
When the corrections were announced, only seven of the 169 rightful winners claimed their share of $23,740 in prizes that should have been awarded. As for the tickets that were cashed holding the wrong numbers, the lottery said it would continue to honor those but would seek reimbursement from GTECH.
The only other bidder for the casino monitoring system was Scientific Games Corporation (SGMS).
Meanwhile, lottery officials are conducting hearings in the four designated areas of the state where casinos are planned. Hearings have been held in Sumner County and Cherokee County. Hearings are scheduled in Dodge City on July 31 and in Kansas City on Aug. 13.