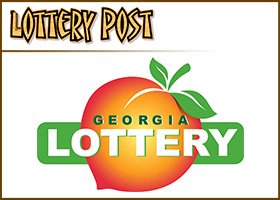 The Georgia Lottery held the first of 11 Weekly WinFall drawings, combining the big payout of a raffle game with the drawings of a weekly draw game.
The winning numbers for Weekly WinFall are updated at Lottery Post's Georgia Lottery Results page (www.lotterypost.com/results/ga) after each weekly drawing takes place.
The first drawing, conducted April 25, awarded 10 prizes of $5,000 to holders of tickets sold in the previous week.
Unlike other state raffle games with "early bird"-style drawings, the prizes won each week will only be drawn from tickets sold that week, so buyers of multiple tickets may do well to spread out their purchases.
The final drawing of Weekly WinFall will be held on June 30, and will award one prize of $1 million and 1,500 prizes of $500 each. Those prizes will be drawn from all tickets purchased over the entire sales period.
Tickets for Weekly WinFall went on sale on April 18, 2009 and end on June 29, 2009. The Georgia Lottery has not announced any limitations on the number of tickets to be sold.
Each ticket costs $10.
Unlike their lotto-style games, the Georgia Lottery will conduct Weekly WinFall drawings with a computerized random number generator (RNG) — a technology commonly used for raffle drawings around the nation.
In the game instructions, the lottery reminds players to hang on to their tickets, because regardless of whether a ticket wins (or doesn't win) one of the weekly prizes, it is still eligible to win the $1 million prize or any of the 1,500 prizes of $500 on June 30.