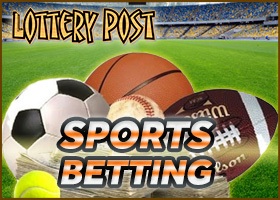 DOVER, Del. — The Delaware sports betting lottery starting this week will allow gamblers to plunk down a couple of bucks, or a few thousand, on NFL teams, officials said Tuesday.
Minimum wagers in the new lottery, which starts Thursday, will be $2. The maximum wager, depending on the type of bet, will be $3,000.
For each wager, bettors must pick the correct outcomes of at least three NFL games, called parlay bets, or as many as 12.
A federal appeals court ruled that the lottery must be restricted to parlay bets. Gamblers cannot plunk down all their cash on a single game bet or on sports other than the NFL, the ruling said.
Officials said the betting, which will be conducted only at the state's three racetrack casinos, will use three types of preprinted parlay cards offering different types of point spreads. The spreads will include half points to ensure there are no ties.
Sometimes the odds on Delaware's cards will be different from those posted on boards in Las Vegas, officials said.
The betting will begin Thursday before that night's NFL regular season opener between the Pittsburgh Steelers and Tennessee Titans. But because each wager must involve at least three games, there will be no winners or losers until results are in from the Sunday and Monday night games.
"We won't have any winners Thursday night, but people will still be eligible going into the weekend," said acting state finance secretary Tom Cook.
Bettors can wager on Monday night games as part of their picks for the preceding Sunday, or can combine a Monday night bet with picks in games to be played the following weekend.
"We obviously stayed within the confines of the ruling ... but we looked at it so we could offer a variety of games that were certainly attractive to our patrons," Cook said.