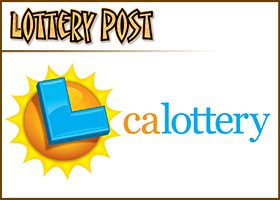 Plus, one winner claims three $205K prizes
SAN DIEGO, Calif. — A lucky California retiree who doesn't want to be named bought a SuperLotto ticket last week worth $23 million.
The man brought the winning ticket Thursday afternoon to the lottery's office on Ruffin Road in Kearny Mesa.
According to a news release from the California Lottery, he said he didn't know he had a winning ticket until he saw the numbers being read on TV in the morning. Plans for the money include paying off his house and traveling, the man said.
Another lottery winner, who also didn't want to be identified, came forward Thursday to claim three $205,000 prizes after buying three Mega Millions tickets in Solana Beach on April 30.
It is "very, very rare" for one individual to have three tickets with winning numbers, said lottery spokeswoman Kelly Kell.
The SuperLotto winner can take an estimated one-time cash payout of $14 million or take the prize in 26 annual payments, Kell said.
The winning ticket, with the numbers 8, 7, 15, 11, 31 and the Mega number of 27, was sold at the Vons grocery store on Mission Gorge Road.
"We are very excited about this," said Vons spokesman Daymond Rice. "We hope it's someone who needs the money."
The market will receive $115,000 for selling the winning ticket. Rice said officials have not yet determined what the company will do with the money, but typically it is donated to nonprofit organizations in the community.
The SuperLotto Plus drawing is held twice a week, on Wednesdays and Saturdays.
This week, the lottery announced that three Mega Millions tickets were sold at the Qwik Korner Deli & Grocery on South Coast Highway in Solana Beach.
The winning numbers on the tickets were 41, 14, 20, 47, 53 and the Mega number, which was the only one that did not match, 40. Two other people in Garden Grove and La Grange also had tickets with the five winning numbers in that drawing. No one matched all the winning numbers in that night's drawing, which had a jackpot of $266 million, Kell said.
Mega Millions is a multi-state game played in 41 states plus the District of Columbia.