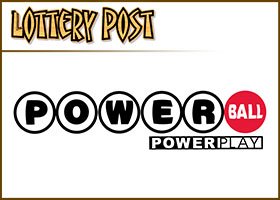 By Todd Northrop
BATON ROUGE, La. — One ticket purchased in Baton Rouge, Louisiana, won the $85.7 million Powerball jackpot Saturday night, the second-largest single amount won in Louisiana Lottery history.
This latest winning ticket brings the total number of Powerball jackpot winning tickets sold in Louisiana to 14 since the Lottery joined the multi-state game in 1995. The last time a Powerball jackpot-winning ticket was sold in Baton Rouge was February 2005.
The winning ticket was sold at Circle K #1905, 9110 Airline Hwy. in Baton Rouge. The store will receive a one-time bonus of $25,000 or 1 percent of Louisiana's contribution to the jackpot's funding, whichever is greater, for selling the winning ticket.
"We are obviously eager to welcome the Louisiana Lottery's latest millionaire when he or she claims the prize at our Baton Rouge headquarters," said Lottery President Rose Hudson. "In the meantime, however, we recommend that the winner treat the ticket as cash and sign the back of it for security purposes. It is also a good idea for all winners of substantial prizes, like this one, to seek professional financial advice prior to claiming their prize."
The holder of Saturday's jackpot-winning ticket has 180 days after the date of the drawing in which to claim the $85.7 million prize, which is subject to federal and state withholding taxes.
In addition to the jackpot won in Louisiana Saturday, three lucky players from Florida, Indiana, and North Carolina matched the first 5 numbers for a $200,000 cash prize. None of those winners purchased the Power Play option for $1, which would have increased their prizes to $1 million.
The largest Powerball jackpot won in Louisiana was a $97 million prize claimed by Carl Hunter of Metairie from a drawing in January 2008. The Powerball jackpot was last won in Louisiana on May 31, 2008, by Emelia Delgado of Kenner.
The winning numbers for the July 31 drawing were 1-16-17-41-57 and the Powerball was 15.
"Saturday was a lucky night for Louisiana Lottery players," added Hudson. "In addition to the Powerball jackpot prize, the $210,000 Easy 5 jackpot was hit in Metairie."
According to the Lottery, the advertised Powerball jackpot represents an estimate of the annuity prize amount, which is paid in 30 graduated installments that increase by 4 percent each year. The first installment is paid at the time the prize is claimed. Winners also have the option to take a one-time lump sum payment equal to the cash value of the jackpot prize pool, which is $45,770,486 for the July 31 drawing. The winner has up to 60 days after claiming the prize to decide on the prize payment option.