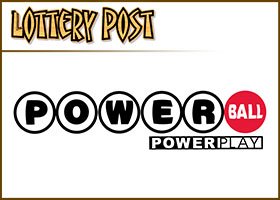 Updated with store that sold the winning ticket and additional details
By Todd Northrop
A single ticket sold in Louisiana has won the $191.1 million Powerball jackpot in Wednesday's drawing, lottery officials announced early Thursday.
The winning ticket in Wednesday's drawing was sold at Brownie's, located at 150 West Maple in Eunice, a small town in Cajun country that straddles Acadia and St. Landry parishes.
The store will receive a bonus of $25,000 or 1 percent of Louisiana's contribution to the jackpot's funding, whichever is greater, for selling the winning ticket.
"The Lottery eagerly awaits meeting the newest 'star' member of our Powerball millionaire's club when he or she comes to claim this historic prize at our Baton Rouge headquarters," said Lottery President Rose Hudson. "In the meantime, we recommend that the winner treat the ticket as cash and sign the back of it for security purposes. It is also a good idea for all winners of substantial prizes, like this one, to seek professional financial advice prior to claiming it."
The $191.1 million Powerball jackpot is the largest single amount won in Louisiana Lottery history. This latest winning ticket brings the total number of Powerball jackpot-winning tickets sold in Louisiana to 16 since the Lottery joined the multi-state game in 1995.
Previously, the largest prize won in Louisiana was a $97 million Powerball jackpot from the Jan. 16, 2008, drawing claimed by Metairie man. (See Louisiana man collects $97 million Powerball lottery jackpot, Lottery Post, May 9, 2008.)
The holder of Wednesday's jackpot-winning ticket has 180 days after the date of the drawing in which to claim the prize, which is subject to federal and state withholding taxes.
In addition to the jackpot winner, two Powerball tickets worth $1 million each were sold in Florida. There were also more than 700,000 smaller cash prizes totaling $7.7 million.
The winning Powerball numbers for Wed., Oct. 25, 2017, were 18, 22, 29, 54, and 57, with Powerball number 8. The Power Play multiplier was 3.
The lump sum payment before taxes in Wednesday's drawing had been estimated at about $119.4 million.
Because there was a jackpot winner, the Powerball jackpot resets to $40 million for the next drawing.
Powerball is held in 44 states, plus the District of Columbia, the U.S. Virgin Islands, and Puerto Rico.
A $2 ticket gives you a one in 292.2 million chance at winning the jackpot. Drawings are held at 10:59 p.m. Eastern Time on Wednesdays and Saturdays.
The Powerball jackpot was last won in Louisiana on May 25, 2013, when a $50 million Powerball jackpot was split by three winning tickets, including one sold in Louisiana. The Louisiana ticket was later claimed by the Williams Trust in New Orleans.