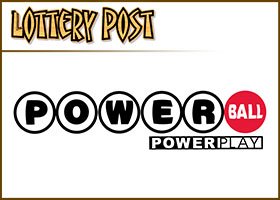 Three lucky winners will be able to spend the holiday weekend as newly-minted millionaires.
The owners of three winning Powerball tickets — from Delaware, Florida, and Louisiana — will divvy up Saturday's $50 million jackpot three ways.
Each winner will have the option of receiving a third of the jackpot in 30 payments over 29 years or a third of the $31.1 million lump sum. The winning Powerball tickets were purchased in New Orleans, Tampa, and a currently unnamed location in Delaware.
This latest jackpot marks a second consecutive win in Florida; last week's record-setting $590.5 million jackpot will go to the owner of a ticket purchased in the city of Zephyrhills.
Dividing the latest round of winnings three ways does not set a record, however; a spokeswoman for the Louisiana Lottery noted that four winners split a $295 million jackpot back in 2001.
USAMega.com also reports that 609,275 additional players won prize money totaling nearly $17 million. Included in those additional winners are 11 tickets that matched the 2, 6, 19, 21, and 27 combination but missed the Powerball number of 25: 1 from California, 1 from Connecticut (with Power Play), 2 from Florida, 1 from Georgia, 1 from Massachusetts, 1 from Michigan, 2 from New Jersey, 1 from North Carolina, and 1 from Wisconsin.
Owners of those tickets will each get $1 million, while a winner in Connecticut will receive $2 million because they purchase the Power Play option for an extra $1 per ticket.
The next drawing will occur on Wednesday night, at which point the Powerball jackpot will be reset to $40 million.