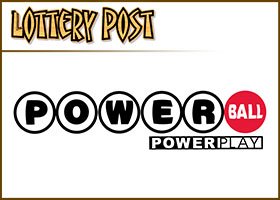 Winning Powerball lottery tickets sold in California, Florida, and Tennessee
Final jackpot total of $1.5864 billion will be split 3 ways
How would you react if you won?
By Todd Northrop
The largest lottery jackpot the world has ever seen has been won Wednesday night by three tickets sold in California, Florida, and Tennessee.
Since the initial jackpot estimate was set to $1.3 billion early Sunday morning, the Powerball lottery jackpot was raised two more times before the Wednesday drawing, and by the time all the sales were totalled at draw time, the jackpot stood at a faint-inducing $1.5864 billion — that's $1,586,400,000.
The lump-sum cash value for Wednesday's drawing was just a hair shy of $1 billion, with the final tally standing at $983.5 million
The Powerball winning numbers for Wednesday, January 13, 2016, were 4, 8, 19, 27, and 34, with Powerball number 10. The Power Play was 2.
Wednesday's Powerball jackpot was the accumulation of 19 consecutive drawings without a grand prize winner over a two-month stretch. The jackpot run-up started as a $40 million grand prize on Nov. 7, 2015.
California Lottery spokesman Alex Travesta said the jackpot-winning ticket was sold at a 7-Eleven in Chino Hills, about 25 miles northeast of Anaheim.
People cheered and took photos in the store's parking lot Wednesday night. A store employee said the 7-Eleven had sold about $12,000 worth of tickets on Wednesday.
"I'm really happy," said an employee of the store at 4092 Chino Hills Parkway, which will receive the maximum bonus of $1 million. "It's very good news."
The three winners probably got very little sleep Wednesday night, as they try to process winning the world's largest lottery jackpot ever.
Are the winners running around the house screaming? Are they calling their family? Or maybe calling their boss to quit their job? What are they planning to do with all that loot?
What is the first thing you would do?
Fortunately, even if you didn't win the jackpot, the Powerball game still offers another 8 ways to win lower-tier prizes.
In addition to the jackpot winners, a whopping 81 lucky players matched the first 5 numbers, but not the Powerball, for a $1,000,000 prize: 4 from Arizona, 12 from California, 3 from Connecticut, 12 from Florida, 2 from Georgia, 2 from Illinois, 1 from Indiana, 1 from Iowa, 2 from Kansas, 3 from Kentucky, 1 from Louisiana, 3 from Maryland, 2 from Massachusetts, 5 from Michigan, 2 from New Jersey, 5 from New York, 2 from North Carolina, 3 from Ohio, 1 from Oklahoma, 3 from Pennsylvania, 2 from Rhode Island, 1 from Tennessee, 4 from Texas, 2 from Virginia, 2 from Washington, and 1 from West Virginia..
Of all the second-prize winners, eight tickets — one of the tickets sold in Arizona, one from Florida, the ticket sold in Iowa, one from New Jersey, both tickets from North Carolina, the ticket sold in Tennessee, and one ticket from Texas — were purchased with the Power Play option for an extra $1. Because they purchased the Power Play, those particular tickets are now worth $2 million.
The California second-prize winners will each receive $638,146 this drawing, because by law California awards all prizes on a pari-mutuel basis, meaning the prizes will change each drawing based on the number of tickets sold and the number of tickets that won at each prize level.
934 tickets matched four white numbers plus the Powerball and won $50,000. Of those tickets, 107 were purchased with the Power Play option, increasing the prize to $100,000, and 141 were sold in California, where the prize was $13,903 this drawing.
The odds to win the Powerball jackpot were 1 in 292.2 million.
Officials with the Multi-State Lottery Association, which runs the Powerball game, had said they expected more than 85 percent of all the possible number combinations would have been bought for the drawing.
Had no one matched all of the numbers drawn lottery officials said the next jackpot would have reached $2 billion.
Top 25 United States lottery jackpots of all time
After all the proceeds were counted, Wednesday's $1.5864 billion Powerball jackpot stood as the largest lottery jackpot of all time in the United States — and the world.
Powerball: $1.5864 billion, Jan. 13, 2016 - California, Florida, Tennessee
Mega Millions: $656 million, Mar. 30, 2012 - Illinois, Kansas, Maryland
Mega Millions: $648 million, Dec. 17, 2013 - California, Georgia
Powerball: $590.5 million, May 18, 2013 - Florida
Powerball: $587.5 million, Nov. 28, 2012 - Arizona, Missouri
Powerball: $564.1 million, Feb. 11, 2015 - North Carolina, Puerto Rico, Texas
Powerball: $448.4 million, Aug. 7, 2013 - Minnesota, New Jersey (2)
Powerball: $425.3 million, Feb. 19, 2014 - California
Mega Millions: $414 million, Mar. 18, 2014 - Florida, Maryland
Powerball: $399.4 million, Sep. 18, 2013 - South Carolina
Mega Millions: $390 million, Mar. 6, 2007 - Georgia, New Jersey
Mega Millions: $380 million, Jan. 4, 2011 - Idaho, Washington
Powerball: $365 million, Feb. 18, 2006 - Nebraska
The Big Game: $363 million, May 9, 2000 - Illinois, Michigan
Powerball: $340 million, Oct. 19, 2005 - Oregon
Powerball: $338.3 million, Mar. 23, 2013 - New Jersey
Powerball: $337 million, Aug. 15, 2012 - Michigan
Powerball: $336.4 million, Feb. 11, 2012 - Rhode Island
Mega Millions: $336 million, Aug. 28, 2009 - California, New York
The Big Game: $331 million, Apr. 16, 2002 - Georgia, Illinois, New Jersey
Mega Millions: $330 million, Aug. 31, 2007 - Maryland, New Jersey, Texas, Virginia
Mega Millions: $326 million, Nov. 4, 2014 - New York
Mega Millions: $319 million, Mar. 25, 2011 - New York
Mega Millions: $315 million, Nov. 15, 2005 - California
Powerball: $314.9 million, Dec. 25, 2002 - West Virginia
For those keeping score, the number of jackpots in the top 25, by lottery game, are:
Powerball: 13
Mega Millions: 10
The Big Game: 2
The Big Game is the original name of Mega Millions, from the game's first drawing on Sep. 6, 1996 through May 14, 2002. The name was changed to Mega Millions starting with the May 17, 2002 drawing.
Top 25 cash value jackpots
Since many lottery winners collect their winnings in cash, the lump-sum payout is an important measure of what a winning ticket could be worth. The Wednesday Powerball jackpot's $379.8 million cash value ranks as the 2nd-highest lump-sum cash value jackpot in history.
Powerball: $983.5 million cash, Jan. 13, 2016 ($1.5864 billion annuity) - California, Florida, Tennessee
Mega Millions: $471 million cash, Mar. 30, 2012 ($656 million annuity) - Illinois, Kansas, Maryland
Powerball: $384.7 million cash, Nov. 28, 2012 ($587.5 million annuity) - Arizona, Missouri
Powerball: $381.1 million cash, Feb. 11, 2015 ($564.1 million annuity) - North Carolina, Puerto Rico, Texas
Powerball: $370.9 million cash, May 18, 2013 ($590.5 million annuity) - Florida
Mega Millions: $347.6 million cash, Dec. 17, 2013 ($648 million annuity) - California, Georgia
Powerball: $258.2 million cash, Aug. 7, 2013 ($448.4 million annuity) - Minnesota, New Jersey (2)
Mega Millions: $240 million cash, Jan. 4, 2011 ($380 million annuity) - Idaho, Washington
Mega Millions: $233.1 million cash, Mar. 6, 2007 ($390 million annuity) - Georgia, New Jersey
Mega Millions: $230.9 million cash, Mar. 18, 2014 ($414 million annuity) - Florida, Maryland
Powerball: $227.8 million cash, Feb. 19, 2014 ($425.3 million annuity) - California
Powerball: $224.7 million cash, Aug. 15, 2012 ($337 million annuity) - Michigan
Powerball: $223.3 million cash, Sep. 18, 2013 ($399.4 million annuity) - South Carolina
Mega Millions: $214 million cash, Aug. 28, 2009 ($336 million annuity) - California, New York
Powerball: $211 million cash, Mar. 23, 2013 ($338.3 million annuity) - New Jersey
Powerball: $210 million cash, Feb. 11, 2012 ($336.4 million annuity) - Rhode Island
Mega Millions: $202.9 million cash, Mar. 25, 2011 ($319 million annuity) - New York
Mega Millions: $197.5 million cash, Nov. 4, 2014 ($326 million annuity) - New York
Powerball: $197.4 million cash, Sep. 30, 2015 ($310.5 million annuity) - Michigan
Mega Millions: $194.4 million cash, Aug. 31, 2007 ($330 million annuity) - Maryland, New Jersey, Texas, Virginia
Mega Millions: $185 million cash, Nov. 15, 2005 ($315 million annuity) - California
The Big Game: $180 million cash, May 9, 2000 ($363 million annuity) - Illinois, Michigan
Mega Millions: $177.3 million cash, Jan. 16, 2015 ($270 million annuity) - Illinois
Powerball: $177.3 million cash, Feb. 18, 2006 ($365 million annuity) - Nebraska
Powerball: $170.5 million cash, Dec. 25, 2002 ($314.9 million annuity) - West Virginia
The number of jackpot cash values in the top 25, by lottery game, are:
Powerball: 13
Mega Millions: 11
The Big Game: 1