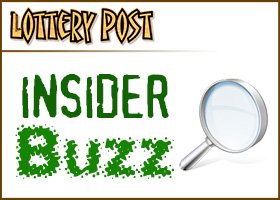 They couldn't resist.
Two gamblers who miraculously survived a catastrophic brush with death aboard a Chinatown casino bus climbed back aboard the same company's bus only hours later for another trip to the gaming tables.
Bernardo Garcia, a 50-year-old cook from Brooklyn — whose buddy Miguel Aquino was one of 14 people killed in Saturday's horrific 5:30 a.m. World Wide Tours bus crackup on the Hutchinson River Parkway — said he figured Lady Luck was on his side.
"I'm the kind of person that believes when it's your time to go, it's your time to go," he said.
And Theodore Radulescu, a 55-year-old cook from The Bronx, rushed straight from St. Barnabas Hospital still dressed in his medical gown and bloody socks to the Lower East Side's Bowery Mission, where he picked up new clothes before boarding another World Wide Tours bus back to Connecticut's Mohegan Suncasino.
"When a bomb goes off, it doesn't go off again in the same spot," Radulescu reasoned.
Only hours earlier, the pair had been on the World Wide Tours bus that careened out of control and had its top sheered off by a metal pole on the highway in The Bronx, decapitating at least one passenger and ripping arms off others.
After Garcia was treated for minor injuries and released from Jacobi Medical Center in The Bronx on Saturday, he headed right back to Chinatown for the 8:45 p.m. bus to Mohegan Sun — even after seeing his gambling buddy, Aquino, die in the crash.
After the accident, "I touched [Aquino], trying to wake him up, but he didn't give no answer," Garcia said.
Garcia said the entire busload of passengers was resting or asleep when disaster struck.
"We didn't know what really happened — we were all in the back," he said of the survivors. "We got out through a window on the top of the bus. We saw people screaming and crying. My mind is still all [messed] up.
"Seeing all those bodies, bruises all over their faces. The pole went right through everyone in the head. There was screaming. I can't even describe it. I saw arms cut off. They said one man lost both arms. Five people lost their arms."
Radulescu — who lost $65 playing video poker and Jacks or Better on Friday night — said the crash haunts him still.
"I woke up when I was slammed into the window," he recalled.
"I tried to help one lady. She didn't respond, I think she was dead. I helped two other ladies asking for help. I pulled them up through the window by their arms. One was bleeding from the head.
"I lost my shoes," he said. "When I got out, my right sock was soaked in blood. It wasn't mine."
But despite the troubling memories, after his discharge from St. Barnabas, Radulescu said, he went back for more.
"I'm not the kind of guy to be scared," he said.
At least two more gamblers who'd also escaped serious injuries in the Saturday dawn crash returned to the casino Saturday night, too, but both refused to comment.
Meanwhile yesterday, the grim, heartbreaking job of informing relatives of the victims continued.
At least one critically injured 50-year-old man at Jacobi Hospital remains unidentified, a spokeswoman said.
A police source said investigators will take his photo and fingerprints and try to match it up with any missing-persons reports that have been filed since the crash. So far, there have been no missing-persons reports filed.
One gambler who was at the Mohegan Sun on Saturday night said he narrowly escaped death — because he got distracted watching YouTube boxing videos in the casino and missed catching the bus back home.
The lucky gambler, Javier Parada, 39, said he'd won $100 playing poker Friday night and was distracted by watching YouTube and talking to a friend moments before the doomed bus departed.
"I was supposed to be on that bus," Parada said. "God must have pulled me off."
Casino video footage shows the bus's driver, Ophadell Williams, passing the time before he hit the road again by getting something to eat. He survived and passed a Breathalyzer test after the crash.
Another World Wide Tours driver, Teddy Krdozyski of Astoria, Queens, who was shuttling passengers to and from the casino later on Saturday night, said the drivers work long hours — 50 hours a week.
He said they work in 12-hour shifts, from 7 p.m. to 7 a.m.; he said he likes to sleep in the bus while waiting for gamblers to pile in for the ride home.
Thanks to Dave for the tip.