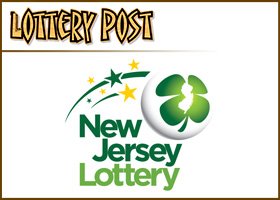 MORRISTOWN, N.J. — The New Jersey Lottery Commission has levied a $10,000 fine and permanently revoked the license held by Super Gold Deli on Morris Street in Morristown, New Jersey, to sell scratch-offs and online tickets.
Both Super Gold, a cigar and convenience store, and the affiliated Gold's Co. cannot sell lottery tickets because an employee admittedly "discounted" a winning ticket for a customer, Lottery Executive Director Carole Hedinger said Monday.
Discounting refers to a retailer offering a patron less than the full price for a winning ticket. The retailer then submits a claim form to the state to redeem the value of the ticket, as though he or she is the actual winner.
Against Lottery rules, the tactic might be done because the ticket buyer may owe back taxes, child support, tuition or have other monetary liens, all items the state checks before paying a prize claim over $600, Hedinger said.
The licenses to sell lottery were revoked in the past month. It was Super Gold's second offense since 2005, when it first paid a $10,000 fine and got a warning, Hedinger said.
A woman who answered the phone at the deli at first said she was the owner. When asked about the lottery revocation, she said she was an employee, that the manager was not available, and then hung up.
Hedinger said lottery security investigators learned about the discounting offense and corroborated that it occurred. She said Super Gold representatives acknowledged the violation.
There are about 6,200 retailers licenses to sell lottery in New Jersey and the discounting offense is not considered common, Hedinger said.
(Click to display full-size in gallery)