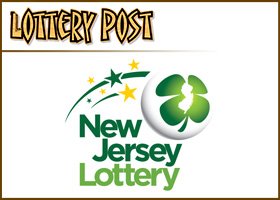 This is not a lucky number: 07102.
And yet lottery players line up every day at a convenience store register in this Newark ZIP code. They bring their hopes, dreams and dollars and trade them for games.
Hopefuls mill about the Welsh Farms store on Court Street, thumbing through small pieces of paper inscribed with names like Pick 3, Pick 4 and Jersey Cash 5. Some stand against the brick wall outside, feverishly scraping quarters crusted with silver dust across instant-win scratch-off games.
The New Jersey lottery is doing big business in this part of Newark, but so far most of the luck has been on the side of the state.
"We play and play and play, but we never win," said Jay Lewis, a Newark resident who plays at the store daily. "We're overdue. Well overdue."
The odds of winning the lottery are long, but in few places do they appear to be longer than in ZIP code 07102. The Star-Ledger analyzed every winner of $1,000 or more since 2005, as well as the total lottery revenue in each ZIP code in the state. The analysis found that lottery players in 07102 have shelled out close to $129 million for lottery tickets, but of the top 100 spending ZIP codes in the state, it is the only one to get back less than $1 million in winnings.
Collectively, the players here have won $961,000 — among the worst returns on investment in the state.
The New Jersey Lottery has become a nearly $2.6 billion-a-year business, annually netting hundreds of millions of dollars for the state's coffers. Money generated through ticket sales has continued to rise in recent years and is up by about 13 percent since 2005. In the coming budget cycle, which begins July 1, Gov. Chris Christie expects the state's take will top $1 billion — for the first time ever.
"I can remember the first number they ever called — 810," said Robert Strigler, a 74-year-old retiree who buys tickets at the Welsh Farms store every day. "I've won $9,000. Another time $6,000. It's a shot you take. Hopefully, one day you get that hit, you can pay off some bills or have something to leave for your children or grandchildren. That's how I look at it."
Others are more frustrated.
"I don't know," said William Cavabal, who works in an office near the store. "We never win here. It makes me afraid, sometimes, to play."
But he does anyway. Minutes later, Cavabal, 62, walked up to the counter for the second time in 30 minutes.
Newark isn't alone in its bad luck, of course.
Few people ever hit a major jackpot. With the odds of winning it all in Powerball, which has produced some of the largest jackpots in lottery history, at a staggering 1 in 195 million, it's easy to see why.
Lottery players in nearby Bayonne, ZIP code 07002, have purchased more than $228 million in tickets since 2005, by far the most in the state every year. The city of 63,000 has also produced the most winners of $1,000 or more (tied with 07111 in Irvington), but that figure comes with a catch. Of the 2,554 winners, the city has only had one person win a $1 million jackpot — a woman playing an instant game in 2005 — and collectively, Bayonne's big winners have won a bit more than $15 million.
Keta Patel, who works part time at the counter at her parents' Bayonne store, Goldy's Cards and Gifts on Broadway, wasn't surprised by the big spending.
"The regular customers, people who play here every day, come in and spend $100 (per day) easily," Patel said. "Usually, that's what stores make their money on, the regulars."
Not everyone loses, of course. Some players strike it big and some ZIP codes have a multitude of winners. Sixteen New Jersey ZIP codes have made more money than they've spent based on their winners of $1,000 or more.
In a portion of Linwood in Atlantic County, ZIP code 08221, 82 players have combined to win more than $117 million on $5.5 million spent, the best return on investment in the state. ZIP code 08251, in Villas in Lower Township, has produced 128 big winners, good for $48 million in winnings on $11 million spent.
Last year, ZIP code 07960 in Morristown produced one of the largest winners in state history, a $101.6 million jackpot after taxes. In total, the numbers game faithful there have won 733 times, bringing their winnings to $105.5 million — more than double what they've spent.
Some players have strategies.
Cavabal said he tries not to play at the same store too often. At Another 24 Hours
on Morris Street in Morristown, Matt Stehr, 29, checks online for scratch-off games that have had big winners recently and avoids them.
Then there's Bob Woodward, 52, of Morristown. He said he keeps a chart of every Pick 3 and Pick 4 ever played in the state. These days, he's playing the numbers 5789 in the twice-daily Pick 4 drawing, because his research shows they have not been called since 2009.
The owner of an office cleaning business, Woodward said he drops about $400 a week on the lottery. But he added he's won $3,400 six times in the past year. Why so much? Woodward said he has to.
"I worry about coming here one day and the machine goes down and the number I play wins," he said.
But Michael Shackleford, a math professor at the University of Nevada Las Vegas who is known as "The Wizard of Odds," said there is little people can do to improve their chances.
"There is miniscule value in avoiding the lower numbers, like 1 to 31, because some players pick numbers based on birthdays. That would mean that if you pick low numbers, too, you would have a greater chance of having to share the jackpot," Shackleford said. "That aside, it is just a game of luck. Players who think they have some system to beat the odds are deluding themselves."
That's pretty much Patricia Evans' take on the lottery.
"It's not the dream of winning big, I don't look at it that way," said the 49-year-old Newark resident, who is between jobs and plays Pick 6 and Jersey Cash 5.
"It's fun, and it gives me a chance to win some pocket change," she said. "I win $100, a few hundred dollars and I can go down to Atlantic City and play there."
Strigler said winning transcends luck.
"It's not luck, or ZIP codes or any of that. I think the man upstairs makes those decisions," he said. "You've just got to wait, play and hope that one day he'll shine down on you and call your numbers."
Top 5 zip codes
ZIP Code
Town
Winnings
Total Sales
Return on
Investment

08221

Linwood

$117,244,321

$5,532,529

2,019.18%

08886

Greenwich

$14,190,841

$2,298,966

517.27%

08251

Lower Twp.

$48,100,972

$11,493,627

318.50%

08848

Milford, Alexandria,




Holland

$14,389,243

$3,451,421

316.91%

07070

Rutherford

$157,680,586

$37,900,697

316.04%
Bottom 5 zip codes
ZIP Code
Town
Winnings
Total Sales
Return on
Investment

07530

Paterson

$1,394

$1,105,942

-99.87%

07510

Paterson

$7,856

$7,882,669

-99.90%

07938

Bernards

$3,573

$5,807,266

-99.94%

08018

Winslow

$1,000

$2,631,803

-99.96%

08313

Dearfield

$0

$2,255,872

-100.00%