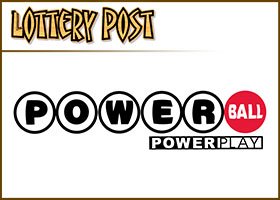 What would you do if you won a $77 million lottery jackpot? What would you do if you didn't discover that you had the winning ticket until AFTER the deadline for claiming the prize?
That's the scenario that could play out next week, because the 180-day window for the Georgia Lottery player who won the June 29 Powerball jackpot to come forward slams shut on Monday.
That winning ticket, with the numbers 24, 30, 45, 57, and 59, with Powerball number 26, was sold at the Pilot Travel Center truck stop along I-20 just inside the state from Alabama, and so far, no one has come forward to stake a claim to the huge jackpot.
Since players have just 180 days to claim any prize from online games, next Tuesday will be too late to claim the money, according to Georgia Lottery spokeswoman Tandi Reddick.
"Unclaimed Powerball jackpot prize funds are returned proportionately to each participating state based on that state's sales for the particular drawing," Reddick said.
She said that in Georgia, unclaimed prize money goes back into the prize pool for future games and for special prize promotions, and is ultimately paid out to players.
Multimillion-dollar jackpots would normally need to be claimed at Georgia Lottery headquarters in downtown Atlanta or one of the seven district lottery offices around the state, but if you happen to find that $77 million jackpot-winning ticket after Thursday, don't go to one of those offices, because they will be closed Friday through Monday for Christmas.
"The winner can claim at the Georgia Lottery kiosks at Hartsfield-Jackson International Airport, located in the baggage claim areas of the North and South terminals," Reddick said.
Those kiosks will be open from 7 a.m. to 10:30 p.m. on Friday and Monday, from 7 a.m. to 6 p.m. on Saturday and from 11 a.m. to 6 p.m. on Sunday.