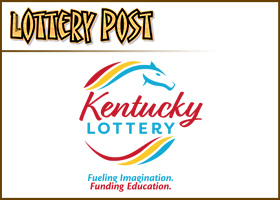 The Kentucky Lottery has launched the new Fun Club Rewards program, a multi-part initiative which rewards players with points for eligible non-winning scratch-off tickets purchased while making them automatically entered into drawings to win large cash prizes.
The key to the program is the ability for players to accumulate points based on eligible non-winning scratch-off tickets purchased. "The value of the points vary among tickets," said the Kentucky Lottery's Sr. VP of Marketing Steve Casebeer. "Once players enter their tickets on our website, they accumulate points which can then be redeemed for merchandise from music downloads to sporting goods to televisions." Players are limited to entering 200 tickets per week.
Another benefit of the program is entry into the Lottery's Ultimate Second Chance program. "When players enter their eligible non-winning tickets on the Fun Club Rewards site, in addition to receiving points, they are automatically registered for a second-chance drawing which will award a cash prize," said the Lottery's Vice President of Marketing Kate Leverette.
Kentucky is the seventh state to launch this type of rewards program, according to Casebeer. "Other lotteries who have started this type of program have seen not only a sales increase but positive feedback from players as well," he said. "Consumers these days are used to having rewards programs for retail purchases. Everyone from grocery stores to hotel chains have been doing this for years, and we're excited to bring this opportunity to our players."
To register, a player can become a member of the Fun Club Rewards program by visiting kylottery.com.