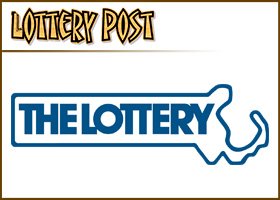 Swindled $21,000 from his oil company's customers
LOWELL, Mass. — A Chelmsford, Massachusetts, man who won $1 million from a Massachusetts State Lottery ticket in 2009 will serve at least 18 months behind bars after he admitted to swindling more than $21,000 from his home oil company's customers, according to Middlesex District Attorney Gerry Leone.
Michael Santaniello, 60, of Chelmsford, pleaded guilty in Lowell District Court last week to stealing money from more than a dozen of his clients, many of whom are elderly, by collecting deposits for service or repairs to home oil tanks and burners that he never completed, Leone said in a statement. Santaniello owns Mike's Oil Heat Service in Chelmsford.
"This defendant targeted seniors, many of whom had been his customers for years, and took advantage of them by taking deposits for work he never intended to perform and materials he never provided," Leone said in a statement.
The prosecutor said that a gambling addiction led Santaniello to cheat his customers. After Santaniello won $1 million in 2009, he won another $23,000 from the lottery over the next two years, Leone said.
Santaniello gets about $35,000 a year after taxes through 2029 from his $1 million lottery win.
"This case demonstrates how addiction, when left untreated, can lead a person to such despair and selfishness that they would manipulate and deceive vulnerable, trusting members of our community who deserve better," Leone's statement said, noting that a judge ordered Santaniello to also enroll in Gamblers Anonymous.
Santaniello pleaded guilty to several charges, including four counts of larceny over $250 from a person over 60 years of age; six counts of larceny over $250; larceny by check over $250; larceny over $250 by false pretenses; and failure to return leased personal property, according to the district attorney's office.
Santaniello was ordered to pay restitution to clients from Chelmsford, Billerica, Lexington, Burlington, Wilmington, Somerville, Bedford and Westford, Leone said.