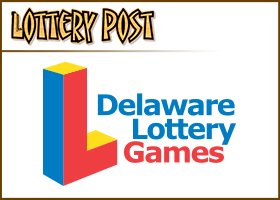 DOVER, Del. — Delaware's latest effort to squeeze state revenues out of an increasingly competitive regional gambling market launched Tuesday with the activation of Keno instant lottery terminals at 81 bars, restaurants and other private businesses.
The state expects the new game to bring in $1 million by June 30, a small slice of the $238 million forecasters estimate will be generated by all other forms of legal gambling in the state this fiscal year.
The Keno figure is down from the $1.6 million in state funds officials in Gov. Jack Markell's administration projected would be generated this fiscal year when the legislation authorizing Keno was passed last summer. Keno implementation also came on slower than originally expected, missing a stated target of 100 venues by the end of 2012.
State Lottery Director Vernon Kirk said his office has not prepared any Keno revenue projections for the coming fiscal year, though numbers will likely be out before the next state budget is finalized.
Kirk said he expects big things from the game, which broadcasts a 20-number lottery drawing every four minutes across a closed-circuit network run by the state.
"We want to see how this gets a foothold. Traditionally, Keno is a growth product; it takes a while to develop, then you get nice slow, steady growth," he said.
Thirteen other states currently operate Keno games, including Maryland, where more than 2,800 venues generated a total of $381 million in fiscal year 2011, $110 million of which went to the state.
Middletown residents Larry and Sheila Hogan have a vacation home in Ocean City, Md., and are familiar with the neighboring state's Keno games.
The Hogans came to an official kickoff event hosted by Kirk's office at Fraizer's Restaurant and Bar in Dover and said they'll probably play Keno casually once a week.
"It's entertainment. You have something to eat, something to drink, make a donation [to the state]," said Larry Hogan. "The state's not going to get rich off us."
Ken Caudill, owner of Fraizer's, said he expects Keno to drive foot traffic in his establishment, but he doesn't think the 5 percent sales commission he gets from the state will amount to a big windfall.
"We look forward to good things and we hope they expand it, like in Maryland," Caudill said, referring to other closed-circuit instant lotto games run across the state line.
As for the role Keno plays in the escalating legal gaming arms race playing out in the states of the Mid-Atlantic and Northeast,Caudill said the expansion was inevitable.
In the last five years, Delaware, Maryland and Pennsylvania have all expanded their gambling offerings to include table games, and new casinos have sprung up in the states that border Delaware.
Last year, alongside Keno, the General Assembly legalized online gambling in the First State, though plans to implement are still in the works.
"It's expanding and I don't think you're going to stop it. Jack Markell was smart enough to say, 'If we don't do it, we'll get swallowed,' " Caudill said. "Eventually, I'll bet every state has gambling."
The Hogans said they've seen how the regional competition has affected business at Delaware's casinos.
"It used to be crowded; 10, 15 years ago, on a Friday or Saturday night, you'd wait," Sheila Hogan said of Dover Downs Hotel and Casino. "Not anymore."
Kirk said the state can't afford to lose out on any gamblers who might want to spend money in Delaware, no matter what their tastes, and Keno is a big part of that strategy.
"We're trying to find ways to reach new players," he said. "Competition is just extreme. No one says this is the silver bullet; it's just another tool in the toolbox."