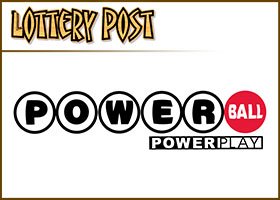 Final jackpot total of $425.3 million is sixth-largest ever in USA
By Todd Northrop
One winning Powerball lottery ticket that hit a $425.3 million jackpot Wednesday night was sold in Milpitas, California, according to lottery officials.
The ticket was purchased at Dixon Landing Chevron, located at 1551 California Circle. It successfully matched the numbers 1, 17, 35, 49, and 54, in addition to the Powerball number 34. The Power Play number was 3.
The $425.3 million Powerball jackpot, which is the sixth-largest of any lottery game in history, started as a $40 million prize on December 28, 2013, and continued accumulating prize money for 15 consecutive drawings, until it was finally won Wednesday night.
Early Sunday morning the game's organizer estimated Wednesday's jackpot at $400 million, and larger-than expected ticket sales led to the upwardly-revised total announced just before the drawing Wednesday.
Dixon Landing Chevron will receive a $1 million bonus for selling the winning ticket, officials said.
The South Bay is no stranger to selling jackpot-winning lottery tickets.
In December, a small San Jose gift shop sold a $324 million Mega Millions ticket. It was one of two big tickets. The other was sold in Georgia.
In addition to the big jackpot winner, 18 lucky players matched the first 5 numbers for a $1,000,000 prize: 1 from Arizona, 2 from California, 2 from Florida, 2 from Georgia, 1 from Indiana, 1 from Louisiana, 2 from New York, 1 from Ohio, 1 from Pennsylvania, 1 from South Carolina, 2 from Tennessee, 1 from Texas, and 1 from West Virginia.
The 2 California second-prize winners will each be awarded $1,444,906, because California does not award fixed prizes. By law, California awards all prizes on a pari-mutuel basis, meaning the prizes will change each drawing based on the number of tickets sold and the number of tickets that won at each prize level.
Only the ticket sold in Texas was purchased with the Power Play option for an extra $1, automatically doubling that prize to $2 million.
Power Play is not available in California, because the fixed nature of the prize increase offered in Power Play is not compatible with California's pari-mutuel payouts.
144 tickets matched four white numbers plus the Powerball and won $10,000. Of those tickets, 16 were purchased with the Power Play option, increasing the prize to $30,000, and 17 of the tickets were sold in California, where the prize was worth $9,308 this drawing.
The jackpot for the Saturday Powerball drawing is reset to $40 million.
Powerball is now played in 43 states, plus the District of Columbia and the U.S. Virgin Islands. Drawings are Wednesdays and Saturdays at 10:59 p.m. Eastern Time. Tickets cost $2 each.
A 44th Powerball state will be added in early 2014, as the state of Wyoming has approved a new state lottery with the intention of joining Powerball and other multi-state lottery games. (See Wyoming officially becomes 44th state with a lottery, Lottery Post, Mar. 14, 2013.)
Powerball lottery results are published within minutes of the drawing at USA Mega (www.usamega.com). The USA Mega Web site provides lottery players in-depth information about the United States's two biggest multi-state lottery games, Mega Millions and Powerball.