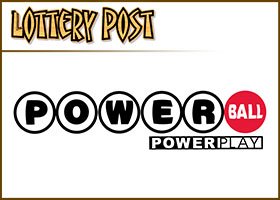 By Todd Northrop
A single winning Powerball lottery ticket matching all six numbers was sold in California and will claim a $447.8 million jackpot.
If the winner chooses the lump-sum cash value, they will receive a one-time cash payment of $279.1 million, minus federal taxes. California does not deduct any state taxes from lottery prizes.
The Jackpot Analysis page at USA Mega shows the initial taxes that will be withheld on the jackpot.
The massive $447.8 million grand prize is the is the 7th-largest jackpot in Powerball game history, and the 10th-largest jackpot of any game in US lottery history. (See the top 25 annuity and cash value lottery jackpots below.)
California lottery officials say the winning ticket was sold at Marietta Liquor & Deli, located at 27985 Bradley Road in Sun City (Riverside County), about 80 miles (128.74 kilometers) south of Los Angeles.
Officials say the earliest the ticket could be redeemed is 8 a.m. Monday. The winner has one year to claim the prize.
Marietta Liquor & Deli will receive a $1 million retailer bonus for selling the winning ticket. The retailer bonus comes from a separate fund and is not subtracted from the winner's jackpot prize.
The lucky numbers drawn Saturday night were 20, 26, 32, 38, and 58, with Powerball number 3. The Power Play number was 2.
In addition to the California jackpot winner, the state was also lucky for second-prize winners, with two second-prize tickets worth $322,016 each sold in the state. Another second-prize ticket worth $1,000,000 was sold in Ohio.
By law, California awards all prizes on a pari-mutuel basis, meaning the prizes will change each drawing based on the number of tickets sold and the number of tickets that won at each prize level. This accounts for the discrepancy between the second-prize amounts with the California and Ohio tickets.
73 tickets matched four white numbers plus the Powerball and won $50,000. Of those tickets, 8 were purchased with the Power Play option, increasing the prize to $100,000, and 9 of the tickets were sold in California, where the prize was worth $18,319 this drawing.
Powerball is played in 44 states, as well as the District of Columbia, Puerto Rico, and the U.S. Virgin Islands.
The Powerball jackpot resets to $40,000,000 for the next drawing to be held Wed., Jun. 14.
Top 25 United States lottery jackpots of all time
Saturday's Powerball jackpot finished its run as the 10th-largest lottery jackpot of all time — one position higher than when the initial estimate of $438 million was announced early Thursday morning.
Powerball: $1.5864 billion, Jan. 13, 2016 - California, Florida, Tennessee
Mega Millions: $656 million, Mar. 30, 2012 - Illinois, Kansas, Maryland
Mega Millions: $636 million, Dec. 17, 2013 - California, Georgia
Powerball: $590.5 million, May 18, 2013 - Florida
Powerball: $587.5 million, Nov. 28, 2012 - Arizona, Missouri
Powerball: $564.1 million, Feb. 11, 2015 - North Carolina, Puerto Rico, Texas
Mega Millions: $536 million, Jul. 8, 2016 - Indiana
Powerball: $487 million, Jul. 30, 2016 - New Hampshire
Powerball: $448.4 million, Aug. 7, 2013 - Minnesota, New Jersey (2)
Powerball: $447.8 million, Jun. 10, 2017 - California
Powerball: $435.3 million, Feb. 22, 2017 - Indiana
Powerball: $429.6 million, May 7, 2016 - New Jersey
Powerball: $425.3 million, Feb. 19, 2014 - California
Powerball: $420.9 million, Nov. 26, 2016 - Tennessee
Mega Millions: $414 million, Mar. 18, 2014 - Florida, Maryland
Powerball: $399.4 million, Sep. 18, 2013 - South Carolina
Mega Millions: $390 million, Mar. 6, 2007 - Georgia, New Jersey
Mega Millions: $380 million, Jan. 4, 2011 - Idaho, Washington
Powerball: $365 million, Feb. 18, 2006 - Nebraska
The Big Game: $363 million, May 9, 2000 - Illinois, Michigan
Powerball: $340 million, Oct. 19, 2005 - Oregon
Powerball: $338.3 million, Mar. 23, 2013 - New Jersey
Powerball: $337 million, Aug. 15, 2012 - Michigan
Powerball: $336.4 million, Feb. 11, 2012 - Rhode Island
Mega Millions: $336 million, Aug. 28, 2009 - California, New York
The number of jackpots in the top 25, by lottery game, are:
Powerball: 17
Mega Millions: 7
The Big Game: 1
The Big Game is the original name of Mega Millions, from the game's first drawing on Sep. 6, 1996 through May 14, 2002. The name was changed to Mega Millions starting with the May 17, 2002 drawing.
Top 25 cash value jackpots
Since many lottery winners collect their winnings in cash, the lump-sum payout is an important measure of what a winning ticket could be worth. Saturday's Powerball jackpot ranks as the 10th-largest lump-sum cash value jackpot in history
Powerball: $983.5 million cash, Jan. 13, 2016 ($1.5864 billion annuity) - California, Florida, Tennessee
Mega Millions: $471 million cash, Mar. 30, 2012 ($656 million annuity) - Illinois, Kansas, Maryland
Powerball: $384.7 million cash, Nov. 28, 2012 ($587.5 million annuity) - Arizona, Missouri
Powerball: $381.1 million cash, Feb. 11, 2015 ($564.1 million annuity) - North Carolina, Puerto Rico, Texas
Mega Millions: $378 million cash, Jul. 8, 2016 ($536 million annuity) - Indiana
Powerball: $370.9 million cash, May 18, 2013 ($590.5 million annuity) - Florida
Mega Millions: $347.6 million cash, Dec. 17, 2013 ($636 million annuity) - California, Georgia
Powerball: $336.8 million cash, Jul. 30, 2016 ($487 million annuity) - New Hampshire
Powerball: $284 million cash, May 7, 2016 ($429.6 million annuity) - New Jersey
Powerball: $279.1 million cash, Jun. 10, 2017 ($447.8 million annuity) - California
Powerball: $263.5 million cash, Feb. 22, 2017 ($435.3 million annuity) - Indiana
Powerball: $258.2 million cash, Aug. 7, 2013 ($448.4 million annuity) - Minnesota, New Jersey (2)
Powerball: $254.7 million cash, Nov. 26, 2016 ($420.9 million annuity) - Tennessee
Mega Millions: $240 million cash, Jan. 4, 2011 ($380 million annuity) - Idaho, Washington
Mega Millions: $233.1 million cash, Mar. 6, 2007 ($390 million annuity) - Georgia, New Jersey
Mega Millions: $230.9 million cash, Mar. 18, 2014 ($414 million annuity) - Florida, Maryland
Powerball: $227.8 million cash, Feb. 19, 2014 ($425.3 million annuity) - California
Powerball: $224.7 million cash, Aug. 15, 2012 ($337 million annuity) - Michigan
Powerball: $223.3 million cash, Sep. 18, 2013 ($399.4 million annuity) - South Carolina
Mega Millions: $214 million cash, Aug. 28, 2009 ($336 million annuity) - California, New York
Powerball: $211 million cash, Mar. 23, 2013 ($338.3 million annuity) - New Jersey
Powerball: $210 million cash, Feb. 11, 2012 ($336.4 million annuity) - Rhode Island
Mega Millions: $202.9 million cash, Mar. 25, 2011 ($319 million annuity) - New York
Mega Millions: $197.5 million cash, Nov. 4, 2014 ($321 million annuity) - New York
Powerball: $197.4 million cash, Sep. 30, 2015 ($310.5 million annuity) - Michigan
The number of jackpot cash values in the top 25, by lottery game, are:
Powerball: 16
Mega Millions: 9