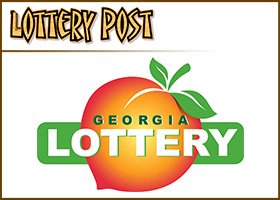 A Chatsworth, Georgia, man claimed a lottery jackpot from the Georgia Lottery after playing his late wife's special numbers.
David Greeson, 51, was one of three players to win a $77,921 jackpot prize from the Feb. 25 Fantasy 5 drawing, matching all five winning numbers.
The winning numbers from the drawing were 5, 7, 11, 23, and 31.
David Greeson knows those numbers by heart. Not because they won him $78,000, but because they remind him of his late wife.
"Her birthday was 11/23/57 and we were married on the 31st of October. Since her passing on December 6th, I've played those numbers every night. 5 , 7, 11, 23, 31."
Greeson admits, he's always played the lottery at least a few times a week with numbers that have meaning. But for the last 3 months since his wife of 26 years, Kathy, passed away Greeson has played these numbers every single night.... 7 days a week.
Then one day, a couple weeks ago, he won.
"I looked on my phone, punched up fantasy 5, and seen 5, 7, 11, 23, 35, and first thing I said was 'Kathy, our numbers hit."
Kathy's death came suddenly. She died within a couple weeks of being diagnosed with lymphoma cancer.
Greeson says his wife loved to travel. That's why he wants to use the money to go back to the places where they created so many memories.
And while Greeson says the money is a nice bonus, ultimately, the jackpot was matching those numbers. "I hope it's a sign from her that she's ok."
The total purse that David could have won was $230,000, but 2 other people in Georgia also had those lucky numbers. No word on why those people chose those numbers.
(Click to display full-size in gallery)