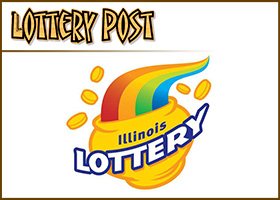 "Our winners will be paid," Illinois Lottery Superintendent B.R. Lane said. After nearly three months of withholding payments due to the state budget impasse, the Illinois Lottery said it's not if winners will get their cash -- but when.
The Illinois Lottery saw a significant drop in ticket sales from September to October, which coincides with the state budget stalemate.
"Because they're not sure when they'll be paid, our players are buying fewer tickets. It's really that simple," Lane said.
Ticket sales data obtained under the Freedom of Information Act shows ticket sales are down to $26 million, their lowest level in nearly two years, since the August announcement prizes over $600 wound be paid immediately.
This week Illinois Governor Bruce Rauner indicated he would support a bill to release lottery winnings, but Democratic leaders hit the brakes. Now a deal may not happen until January at the earliest. (See Democrats hold up lottery payouts after Illinois Gov. compromises, Lottery Post, Nov. 11, 2015.)
So, why is the lottery still operating? If other organizations held a raffle and didn't pay, there could be legal trouble.
"We need to make a distinction here. Our winners will be paid," Lane said. "Once we get the go ahead from a legal perspective they will be paid. That is very different from someone selling a ticket and not having revenue to support that."
In October 2015, almost $215 million worth of tickets were purchased. The Illinois Lottery does not indicate that winners won't get paid in advertising or at stores where tickets are sold.
"This has been a pretty significant issue from a media stand point, so a lot of people know," Lane said.
Some winners are now suing the Illinois Lottery. They want their payouts and plus their share of the interest the state is earning on money still in the bank.
The lottery continues to transfer money into the common school fund: $233 million since the budget stalemate began in July.