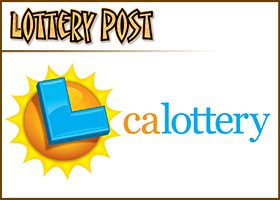 MODESTO, Calif. — Just moments after winning $1,000 on a California Lottery scratch-off ticket, a Modesto man learned that he was the winner of a $10 million prize.
Rodney Meadows was out running errands Nov. 23 when he decided to pick up some $30 California Lottery 30th anniversary scratchers tickets from the Fast Mart at 3955 Coffee Road in Modesto, according to lottery officials.
Meadows won $1,000 on the first ticket he bought, so he decided to "let it ride."
"[Meadows] scratched $1,000 and he came back," Fast Mart Manager Lakhvir Singh said. "We had three last tickets left on that row and he said, 'give me those three too.'"
That's when Meadow scratched off his big winning ticket.
"First off, I could not believe it," Meadows said. "I had to ask the clerk at the store, and he said, 'You better check it again at the machine.'"
Meadows previously won $1,000 on two lottery tickets. He typically buys four or five a week.
"I said to [Meadows], 'I knew you were going to do it,'" frequent Fast Mart customer Joseph Trancoso said. "He plays compulsively everyday. It couldn't have happened to a better guy."
Meadows has not yet decided what he will be doing with his winnings.
The Fast Mart will also receive a bonus of $50,000 for selling the lucky ticket.
(Click to display full-size in gallery)