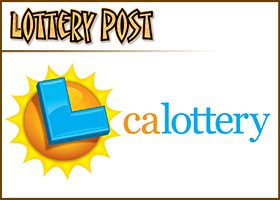 A California teen is celebrating two big lottery wins in just a week.
19-year-old Rosa Dominguez was recently driving home from Arizona when she decided to make a pit-stop at a gas station in Paso Robles, California. While there, she decided to buy a few instant scratch-off tickets, and one of those was a $5 Power 5's ticket that would change her life. Dominguez scratched that ticket and discovered she'd won the top prize of $555,555!
"I was so nervous I just wanted to cry," she shared.
A few days later, still reeling from the emotion of winning over half a million dollars, Dominguez stopped at a local gas station and decided to try her luck with a $5 Lucky Fortune ticket. After purchasing a single $5 ticket, she won the game's top prize of $100,000.
Dominguez recently stopped by the California Lottery's East Bay District Office in Hayward to claim her two prizes totaling $655,555. Not a bad week for someone who is technically still a teenager. As for her plans for the money, Dominguez says that she wants to go shopping and buy herself a new car.
Dominguez purchased the $5 Power 5's ticket worth $555,555 at Eagle Energy which is located at 2400 Golden Hill Road in Paso Robles (San Luis Obispo County). The $5 Lucky Fortune ticket worth $100,000 was purchased at the Valero gas station located at 348 El Camino Real in Greenfield (Monterey County).
(Click to display full-size in gallery)