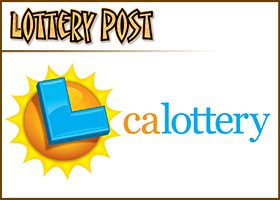 Winner of $2 million has won big before
By Kate Northrop
COMPTON, Calif. — One California woman won $2 million in the lottery, but it's not the first time she's struck it rich.
Winning the lottery isn't new to Ruby Evans, who recently bought a scratch-off ticket from a donut shop and won $2 million.
Evans sat in her car in the parking lot outside Sweet Time Donuts, located on Compton Boulevard in Compton, scratching away at her newest lottery ticket from the $20 "Instant Prize Crossword" game. However, the $2,000 prize she thought she won was much bigger than she thought.
She walked back into the store to ask for a claim form, knowing the prize would be too large to cash out at a retailer, and instead discovered something sweeter.
The store owner scanned Evans' ticket to verify the ticket was a winner, but she was off several zeroes — it wasn't $2,000 she had won, but $2,000,000.
Evans had secured a $2 million top prize in the scratch-off game, but it's not even the first time she took home a decent win. Back in 2013, she had won a $100,000 prize from another scratch-off game.
"I'll tell you what, this is a big blessing," she told the California Lottery. "It's given me a chance to pay off my bills, my mortgage, and help my daughters. I'm having fun."
Some players might consider taking a break from playing the lottery after winning such a big prize, but not Evans. She'll keep playing her favorite crossword scratch-off games, and it's still paying off — she recently won another $5,000 prize at Sweet Time Donuts.
Other customers at the donut shop now tease her whenever they see her around.
"They say 'Ruby, haven't you won enough? Save some winners for all of us,'" Evans laughed.
She said she is also thrilled to hear the owners of Sweet Time Donuts will receive a $10,000 bonus for selling her the $2 million winning ticket.
Following Evans' win, there are now 18 out of 32 top prizes of $2 million remaining in the "Instant Prize Crossword" game, as well as 43 out of 64 second-tier prizes of $25,000 and 42 out of 67 third-tier prizes of $10,000.