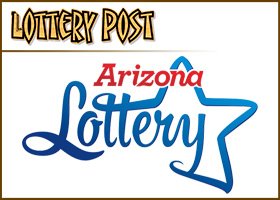 PHOENIX, Az. — Arizona Lottery sales exceeded $379.9 million during the first half of its 2016 fiscal year, which ran from July 1 through Dec. 31, 2015.
These numbers represent an increase of 12.2 percent over the same period during the previous fiscal year. Notably, the increase does not include the entire windfall of sales generated by the record-breaking $1.6 billion Powerball jackpot drawing which took place in January.
"Sales data indicates there were an average of more than 97,000 winning Arizona Lottery tickets sold every day during the first half of the fiscal year," said Brian Townsend, deputy director of the Arizona Lottery.
The Arizona Lottery paid more than $219.7 million in prizes from nearly 18 million winning tickets sold during this time period, and transferred more than $81.3 million back to the state. That's an increase of more than $8.3 million or 11 percent over the same time period during the preceding fiscal year.
So far this year, funding from the Arizona Lottery has contributed to the State General Fund, Healthy Arizona, Heritage Fund, Mass Transit, Tribal College Dual Enrollment and Court Appointed Special Advocates.
Scratchers ticket sales generated the strongest growth with a 14 percent increase over the previous year. In fact, an record for single month sales of Scratchers tickets was set in December as more than $54 million worth of these game tickets were sold during the final month of 2015.
Sales of the entire category of draw games, which includes Powerball, Mega Millions, The Pick, Fantasy 5 and others, saw an increase of 6.8 percent over the same period last fiscal year.
The nearly 2,900 Arizona Lottery retailers statewide received more than $24.5 million in commissions from sales of lottery games between July and December 2015.