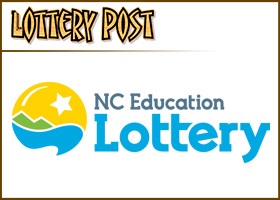 SEAGROVE, N.C. — One of the most prolific winners in North Carolina lottery history wants you to know two things: he doesn't cheat and he understands the games better than anyone.
Through late last year, no one had more big wins than retired potter Phil Morgan, who won 111 times and collected more than $500,000, an Observer data analysis found.
But that record comes with an asterisk. Most wins were for the Pick 4 game. If you play the same number combination multiple times on one drawing, and it hits, each ticket is counted as a winner.
The odds are 1 in 10,000 for picking the numbers in the exact order. Between August and October 2011, Morgan did that 73 times for $365,000.
But in reality, Morgan only won three times during that span.
Here's what happened:
Morgan studies the lottery and watches every drawing. For the past decade, he's played every day at stores near his home and studio in Seagrove, a town known for its enclave of potters.
Morgan bets numbers that never hit before, and plays other numbers repeatedly. That includes the "quads," where all four numbers are the same.
For an August 2011 drawing, he played 9-9-9-9 after waking up in the middle of the night with a feeling the 9s would win. They did.
His 13 tickets earned him $65,000, money he says he poured back into the games. It's house money, he figured, and thought nothing of spending $800, $900 or even $1,000 a day on lottery tickets.
"The thing about gambling is a gambler's money never rests," Morgan said. "I play the same numbers every day, and I wait for it to come to me."
A month later, the numbers came to him again when he bought 24 tickets with quad 3s. Boom: $120,000. "I just had a feeling," he said.
Another month went by, and Morgan bet all 6s on 36 tickets even though "everyone said the 4s were coming." Nope. He won $180,000.
His last big win came a year later, using four digits from his mom's phone number. Morgan had been playing them all year, and was off by one number 55 times before winning $76,000 from 20 tickets.
Since then, he's won a few other games but nothing approaching his Pick 4 run.
Despite winning more than half a million dollars, Morgan, 68, estimates he spent more than that over the years. He showed off a rubber tote filled with bundles of Pick 4 tickets that he said he hauled to Raleigh as proof of his expenses for tax purposes.
Morgan said he hasn't done anything illegal or bought another player's winning tickets to claim as his own.
"I want people to understand I am not a cheater," Morgan said. "There shouldn't be any skeptics."
Lottery officials are not skeptical of Morgan, a player they know well. "He's on a first-name basis with the folks in the Greensboro (claims) office," lottery Executive Director Alice Garland said. "He's talked to me personally about his strategy,"
It's been more than three years since Morgan last hit the Pick 4. He's not spending nearly as much money on the lottery these days, although he has won a few scratch-off prizes and even a trip to Las Vegas. Still, Morgan itches for more.
"Maybe the next one's on its way. Maybe today. You gotta feel that way," he said, smiling, "or you don't need to play."
(Click to display full-size in gallery)
(Click to display full-size in gallery)