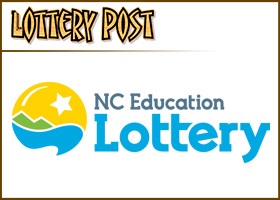 A couple who lost their home to Hurricane Irma in the U.S. Virgin Islands say they will be able to rebuild their lives after winning a $325,000 prize on a $1 North Carolina lottery ticket.
After the hurricane devastated the U.S. Virgin Islands on Sept. 6, 2017, Patricia and Frank Raffa moved in with their daughter in Arden, North Carolina. The category 5 hurricane was "one of the most powerful Atlantic storms in a century," CNBC reported.
"We lost everything," Frank Raffa told NC lottery officials after the couple claimed their prize at N.C. Education Lottery headquarters in Raleigh on Friday.
The couple bought the $1 Cash 5 ticket at the Energy Mart store on Long Shoals Road in Arden last Wednesday, according to a NC Education Lottery news release. After tax withholdings, they took home $229,131.
"We always use our own numbers," Patricia Raffa told lottery officials, according to the news release. "The first numbers were my birthday, 3 and 17. I was born on St. Patrick's Day. The luck of the Irish!"
At first, the couple didn't realize they'd won when they checked the numbers over coffee on Thursday morning.
"The first thing I saw was that someone hit the jackpot," Frank Raffa told lottery officials. "I thought, 'Good for them.' When I saw that we were the ones who hit, I couldn't believe it."
Patricia Raffa said she thought her husband was having a heart attack. "I told him he needed to calm down before he dropped dead," she told lottery officials. "But then he told me we hit the jackpot."
"This is a miracle," Patrica Raffa told lottery officials. "This is going to let us get a new home and pick up the pieces."
Cash 5 is a statewide draw game that gives players the chance to win a jackpot every single night. Tickets cost $1.
Cash 5 jackpots normally start at $50,000, but during the month of August the lottery is starting the jackpot at $100,000 as part of a special $100K Days promotion.
(Click to display full-size in gallery)
Thanks to hearsetrax for the tip.