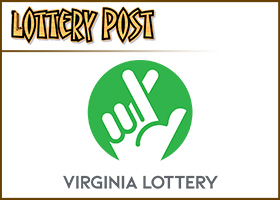 By Todd Northrop
RICHMOND, Va. — Two $1 million-winning Virginia Millionaire Raffle lottery tickets drawn on New Year's Day have not yet been claimed — and are due to expire by the end of June.
One of the winning tickets was bought at a 7-Eleven on West Broad Street in Richmond. The other was purchased in Lynchburg.
In Virginia, winning lottery tickets must be claimed within 180 days after the numbers were drawn or they become worthless.
This means that each of the tickets will no longer be valid after the close of business (5 p.m.), Friday, June 30, 2017, unless the winners come forward before then.
Ticket #111002 was purchased at 7-Eleven, 4601 West Broad Street in Richmond.
Ticket #283611 was purchased at Speedway, 3732 Campbell Avenue in Lynchburg.
The other million-dollar winning ticket (#103271) was claimed by Glenn and Pam Spilman of Bristow within a week of the January 1 drawing.
In addition to the three $1 million prizes, the Virginia's New Year's Millionaire Raffle had six $25,000 winners and 300 $500 winners.
The full set of Millionaire Raffle winning numbers were published at Lottery Post right after the drawing took place January 1st. Lottery Post is the only leading lottery website to publish winning numbers for all major raffles held across the United States and other countries.
All Virginia Lottery unclaimed prize money goes to the state Literary Fund. The Literary Fund is used entirely for educational purposes like upgrading technology in schools and funding teacher retirement. Since the Virginia Lottery was founded in 1988, more than $262 million in unclaimed prizes have gone to the Virginia Literary Fund.
Otherwise, the Lottery generates more than $1.6 million daily for Virginia's K-12 public schools.