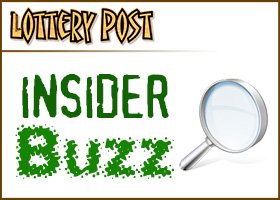 On, Dec. 29, 2016, Clarance Jones did something that most Americans could scarcely imagine: He cashed-in 20 winning scratch-off tickets, collectively worth $21,000, one after the other.
For the average lottery player, that would be the ultimate payday. For Jones, it was practically routine.
In the past six years, the 79-year-old from Lynn, Mass., has won more than 7,300 lottery tickets, totaling $10.8 million. That establishes him, by far, as the luckiest lottery player in America.
But that luck, experts say, is unlikely to be what it seems. And Jones is not alone in raising eyebrows.
A national investigation by the Columbia Graduate School of Journalism School in concert with several newspapers including PennLive, the Boston Globe, the New York Daily News, the Hartford Courant, and the Cleveland Plain Dealer has found that hundreds of Americans are winning lottery tickets with a frequency so extraordinary that, in some cases, it could be rooted in illegal activity.
Furthermore, oversight of those win patterns appears weak or non-existent in many states despite more than a decade of concern about frequent winning.
Ultimately, based on an analysis of 11 million lottery claims, hundreds of pages of internal lottery documents and interviews with dozens of statisticians, lottery experts, and lottery players, the investigation found:
In the past seven years, close to 1,700 players across nearly two dozen states have each claimed 50 or more lottery tickets worth $600 or more — a feat that in many cases is statistically improbable.
According to an analysis by a statistician at the University of California, Jones, the nation's most frequent winner, would have to spend at least $300 million on lottery tickets to have a 1-in-10 million chance of winning his 7,300 tickets.
The odds are extraordinary even for winners with far smaller win tallies. According to the analysis, Pennsylvania's most frequent winner, Nadine Vukovich, who has won 209 tickets, would have to spend at least $7.8 million to have a 1-in-10 million chance of winning so often.
Of the nation's 45 state lotteries, ten states (Kansas, Ohio, Virginia, Pennsylvania, Oregon, Connecticut, California, Idaho, Minnesota, Washington) say they don't systematically monitor frequent winning.
States that say they do monitor frequent winning appear to be doing a weak job: Either frequent winning appears to be prevalent in those states or, based on internal documents, investigators fail to pursue penalties or ask tough questions about suspicious winning patterns.
In past cases where frequent lottery winning has been probed, investigators have sometimes found it rooted in crime: from theft of winning tickets and cheating to schemes used to facilitate tax evasion and money laundering.
Most lottery officials approached by the investigative unit have a simple explanation for why some players win so often: They play a lot.
"High frequency wins are not considered unusual in the industry nor indicative of criminal activity," said Rose Hudson, president of the National Association of State and Provincial Lotteries.
The nation's most frequent winners also maintain that there's no mystery to their wins.
Many, like Jones, declined to speak to reporters. But others, like Rickey Meng, Ohio's most frequent winner, said his success was simply due to heavy play.
"I made a lot of money but I spent a lot too," Meng said, who has won more than 340 tickets over nine years, collectively worth nearly a million dollars.
In some cases, statisticians and experts say, that may be true: Some heavy gamblers do spend hundreds of dollars each day buying lottery tickets.
But, they add, frequent play is unlikely to explain how many of the players identified could win so frequently.
The real explanation, they believe, is entrenched in issues that continue to be ignored by the $80 billion industry.
"I don't know how many times they need to be told there's a problem there," said Bill Hertoghe, a former security director of the California Lottery. "And they just bury their heads because their revenues are at an all-time high."
A national pattern
To analyze frequent winning across the nation, the team acquired prize claim data for the lotteries of 35 states and the District of Columbia.
The nation's nine other state lotteries either declined to provide data or couldn't provide it in an analyzable form.
To compare frequent winning between states, a "frequent winner" was conservatively defined as any player who claimed 50 or more prizes worth at least $600 between 2010 and 2016.
Each state's most frequent winners was also tallied for all years of data available.
Overall, the investigation found a mixed pattern of frequent winning across the nation.
Small lotteries, it found, typically have few frequent winners.
In South Dakota, for instance Robert Amundson of Sioux Falls, claimed just 14 tickets between 1992 and 2016. He's the state's top winner.
In Oklahoma, another one of the nation's smallest lotteries, the state's most prolific winner, Kenneth Coleman of Tulsa, claimed just a dozen tickets between 2005 and 2016.
But in larger lotteries, frequent winning appears systemic.
In Pennsylvania, 54 players claimed 50 tickets or more between 2010 and 2016.
The state's most frequent winner, Nadine Vukovich of Mechanicsburg, claimed 209 scratch-off tickets collectively worth $348,000 over 12 years.
Vukovich declined repeated requests to comment.
The New York State Lottery, one of the largest lotteries in the nation, has even more frequent winners.
According to the analysis, 319 players in New York claimed at least 50 tickets between 2010 and 2016.
But the state with the most frequent winners, by far, is Massachusetts.
The investigation found 384 players won 50 or more prizes in the Bay State between 2011 and 2016.
Among them are several players, like Jones, who claimed thousands of tickets.
Defying the odds
The explanation for many of those frequent wins, experts fear, is rooted in schemes that have long been known but often ignored by lotteries.
In 2006, in one of the first media reports on frequent winning in North America, Canadian reporters discovered that store owners and clerks in Ontario were claiming lottery tickets with extraordinary frequency.
Their investigation ultimately uncovered that retailers were stealing tickets from customers: When players asked retailers to check their tickets for winners, they were telling them their tickets were losers and then claiming prizes for themselves.
The story became a national scandal, leading to an investigation by the province's ombudsman, a wave of prosecutions and the termination of two of the lottery's CEOs.
Since then, news outlets in at least 14 U.S. states have identified players who appear to be winning with improbable frequency. State auditors in Massachusetts, Iowa and Michigan also have urged their lotteries to do more to investigate unusual win patterns.
Based on legal proceedings, lottery investigations and confessions from some frequent winners, the following techniques — or a combination of them — have generally explained how some players have defied the odds:
"Theft": As in Ontario, investigators have repeatedly caught store clerks or owners stealing winning lottery tickets from prize claimants and claiming them for themselves. To allay suspicion, some have used friends or family members to cash stolen tickets on their behalf.
Cheating: It's difficult to cheat the lottery, but some players have been caught "micro-scratching," a practice where a person, typically a store clerk or owner, scratches a tiny portion of an unsold scratch ticket to see if it's a winner and then claims it.
"Ticket cashing" or "discounting": A practice where a person cashes in a winning ticket on someone else's behalf. Often the seller is trying to avoid having debts, like overdue child support payments, from being deducted from their winnings. Typically the winner sells their ticket to the buyer at less than its value — a "discount" — which allows the buyer to make a small profit. In some states, like Virginia, this practice is illegal. In other states, like Pennsylvania, it isn't.
Money laundering: Some states have caught criminals buying winning lottery tickets from players and then cashing them for themselves. By doing so, they effectively turn "dirty money," like drug profits, into "clean money." In a well-known case, the "Black Mafia Family" purchased more than $1 million in winning Michigan lottery tickets between 1990 and 2005.
In some states, such as California, Georgia and Florida, lottery officials in recent years have attempted to crackdown on frequent winning: introducing retailer sting operations and investigating players who claim suspiciously high numbers of tickets.
"We have done a lot since 2014 to get out in front of this issue," said Connie Barnes, a spokeswoman for the Florida Lottery. "And I think we are probably — or we hope to be — a leader among lotteries."
However, analysis shows that frequent winning continues to be prevalent in many states, including Pennsylvania, despite more than a decade of awareness about the issue.
Gregory Sullivan, Massachusetts' former inspector general, said that should concern all residents in those states — whether they're lottery players or not.
If retailers were "micro-scratching," he said, it meant that players were potentially buying from ticket rolls where winning tickets had already been removed.
If players were buying winning lottery tickets to facilitate debt or tax evasion, it meant that taxpayers were being ripped off and needy families were being deprived of child support payments.
And, if retailers were stealing winning tickets from prize claimants, it meant that innocent players were being scammed.
Elderly people, Sullivan said, were particularly vulnerable to ticket theft.
"Let's put it this way," Sullivan said. "There are reasons this type of fraudulent behavior takes place and each reason is disadvantageous to the general public."
Fraud or frequent play?
Questioned about the investigation's findings, however, lotteries offered mixed reactions.
After reporters at PennLive and the Boston Globe asked the Massachusetts Lottery about its most frequent winners, lottery officials announced major reforms in August.
Michael Sweeney, the lottery's executive director, said his agency was investigating its most frequent winners and instituting a new policy that could temporarily bar frequent winners from claiming further prizes.
"We are confident that the ongoing and multi-layered approach that we have undertaken will result in a significantly different status come October of next year," Sweeney said.
Meanwhile, in New York, after the lottery initially disputed the significance of frequent winning, officials announced in June they were filing charges against two players and suspended the lottery licenses of seven retailers.
Beyond those states, however, most lotteries approached by the investigative team expressed indifference to frequent winning — including many where the phenomenon is prevalent.
The Pennsylvania Lottery maintains that it's not fair to draw any conclusions about its most frequent winners.
"You cannot make any assumptions about frequent winners without knowing how often they play," said spokesman Gary Miller. "And the Lottery has no legal or business reason to track spending or frequency of play by individuals."
In nearby Virginia, where 65 players have claimed 50 or more prizes between 2010 and 2016, lottery officials echoed that sentiment.
"We investigate any reports of fraud or criminal activity relating to the lottery," said John Hagerty, a lottery spokesman. "Repeat winning is not evidence of criminal activity."
And in Ohio, where 112 players claimed 50 or more prizes between 2010 and 2016, officials took a similar line.
"People play at various levels obviously," said Marie Kilbane Seckers, a lottery spokeswoman. "And there are some people who play, and win, and will use the 'house money' to continue playing."
Improbable luck
But statisticians consulted by the team said those positions were contradicted by the improbability of winning so frequently.
Philip Stark, a statistician at the University of California, Berkeley, has studied lottery probabilities and analyzed a number of frequent winners identified in the investigation.
Those winners included Brenda Baker, Texas's second most frequent winner.
Baker, who lives just outside of San Antonio, has won more than 110 scratch-off tickets over the past six years, collectively worth $160,000.
In a phone interview, Baker said that her wins were a result of frequent lottery playing by her and her husband.
"We buy them together, but I'm the only one that turns them in," Baker said.
But based on odds data collated in the investigation, Stark calculates that Baker and her husband would have to have spent at least $3.9 million over the past six years to have a 1-in-10-million chance of winning so often.
Stark said those odds were so low it was difficult to believe Baker's wins were due to luck.
"The amount of luck is completely implausible," Stark said.
The same holds true for many winners in Pennsylvania.
Stark pointed to Vukovich, the state's most frequent winner, who claimed 209 tickets over 12 years.
According to Stark's calculations, Vukovich would have to spend at least $7.8 million to have a 1-in-10-million chance of winning so often.
Even then, Stark stressed, his calculation was likely underestimating the improbability of her wins.
"The calculations are as conservative as I can make them," he said.
But eclipsing even those improbable odds are Massachusetts' most frequent winners.
Stark calculates that Jones would have to spend at least $300 million on lottery tickets to have a 1-in-10-million chance of winning his 7,300 tickets.
"It's just utterly implausible that anyone would win that much," Stark said.
Luck of the draw
Some lottery officials made a slightly different argument to explain why some players win so often.
Those players, they say, spend huge sums on draw games.
Unlike scratch games, which require a player to scrape off a panel on a ticket to reveal whether they've won a prize, draw games require players to match numbers that are randomly drawn by a lottery.
Games like "Pick 4" or "Cash 4," common in many lotteries, typically draw daily or even twice daily.
Kimberly Chopin, a spokeswoman for the Louisiana Lottery, said some lottery players buy dozens of tickets each day for those games using their favorite number combinations — like "1234."
Consequently, Chopin said, when their favorite numbers are drawn, a player might win multiple tickets at once.
"In most cases, this helps account for a higher win frequency," she said.
Lottery officials in Florida and Georgia argue that's why some players continue to win frequently in their own states despite taking active measures to investigate frequent winning in recent years.
Analysis shows, as those lotteries argue, frequent winners in many of those states have won almost entirely on draw games.
But Stark, the University of California statistician, is skeptical that those wins aren't still suspicious.
Stark said it's true that frequent wins from draw games are less unusual than frequent wins from scratch-off tickets.
That's because those games are cheaper than scratch-off games and offer better odds for winning small prizes.
At the same time, Stark said, the chances of winning frequently on draw games was still extremely low — even if a player used the same numbers every day.
For those reasons, Stark said, those wins should still be considered suspicious and worthy of in-depth investigation.
"I think it's hard to quantify how suspicious without better data on the games they've won," Stark said. "But it's still suspicious."
A failure of oversight
But whether frequent winners have won from draw games or scratch-off games, experts say too few lotteries investigate either of those patterns.
Or, they say, they don't investigate them thoroughly.
Hertoghe, the former security director for the California Lottery, believes that's systemic across the industry.
"In the lottery business, the number one priority is sales," Hertoghe said. "That's it, that is number one — a distant second is security."
As long as a player's frequent wins don't interfere with overall ticket sales, Hertoghe said, many lotteries generally consider it irrelevant how a player might be winning so often.
But the costs, Hertoghe and other experts say, are serious.
From cheating and debt evasion, to theft and money laundering, the potential that lotteries are turning a blind-eye to any of those activities should be of grave concern to the public and elected officials.
As public agencies, Hertoghe said, lotteries owed it to taxpayers to ensure the integrity of their operations.
"They should be above reproach," Hertoghe said. "Even to the extreme."