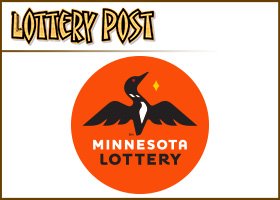 Don DeSaer got a lottery ticket for Christmas from his daughter — a Minnesota Millionaire Raffle ticket. It turned out to be true to its name.
The ticket proved to be worth $1 million, and now the family of six is divvying up the winnings equally.
DeSaer, of Courtland in southern Minnesota, got the ticket from his daughter Amber DeSaer, who also bought one for herself at Casey's General Store in New Ulm, lottery officials announced Monday.
Amber said it didn't take long for her to realize her dad's good fortune.
"His ticket was only two numbers away from mine, and when I saw that one of the $1 million winning tickets was purchased at Casey's, I knew he had it!" she said.
His lucky numbers were drawn on New Year's Day, making him one of two $1 million winners.
"I wasn't going to keep it myself," Don said, "but she refused to take it back."
So Dad decided to split the prize equally among his wife and four adult daughters, meaning each comes away with $166,666 before taxes.
The family kept the news a secret until Amber's wedding in mid-January. They showed up together Friday at lottery headquarters in Roseville to claim their money.
For the record, the ticket-splitters are: parents Don and Phyllis DeSaer; Bridget Wurtzberger of New Ulm; Amber DeSaer of New Ulm; Cassie Navara of Inver Grove Heights and Nikki DeSaer of New Ulm.
For selling the ticket, the Casey's at 314 20th St. S. receives a $5,000 bonus.
The other winning raffle ticket, also given as a Christmas gift, made a pretax winner out of Sandra Proulx of Hugo. Proulx claimed her winnings soon after the drawing. Her ticket was purchased at the Forest Lake Moto Mart at 1898 S. Lake St.
Raffle tickets went on sale Oct. 24 and sold out on Dec. 12, the earliest sellout date since the game began in 2006.
The winning numbers for the raffle are published on Lottery Post's Minnesota Lottery Results page.
Lottery officials credited the game's popularity to the fact that there are guaranteed winners and the best odds among the Minnesota Lottery's games for winning at least $1 million. There were 4,175 winning raffle numbers drawn.
Each ticket costs $10. Numbers are then drawn to determine who wins cash or other prizes, such as new vehicles, vacation packages, free groceries and other payouts.
To win, the full six-digit number on the ticket must match one of the six-digit winning numbers drawn.
(Click to display full-size in gallery)