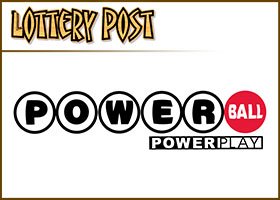 Winner established foundation to use money to help others
Includes video report
One of two winners of the $687.8 million Powerball jackpot was revealed Monday as a woman from Redfield, Iowa who happened to buy a ticket as she was picking up a slice of pizza and coffee at a local store.
Lerynne West, 51, came forward as the winner during a news conference with the Iowa Lottery.
West, a mother of three daughters and grandmother of six children, said she is going to take the lump sum option of $198.1 million and plans to use the money to help her family and friends.
The first thing she plans to buy, however, is a new car big enough "to take all my grandchildren places now," she said.
(See Winners in Iowa, New York to share $687.8 million Powerball lottery jackpot, Lottery Post, Oct. 28, 2018.)
West had initially left the winning lottery ticket worth hundreds of millions of dollars on the floor of her sister's pickup truck.
It was a busy time. West had just closed on a home in Redfield in October, a few days before the Powerball drawing. While she was moving in, she and her sister stopped at a Casey's in town for pizza and coffee.
She bought a Powerball ticket and thought she put it in her purse. Instead it sat on the floor of her sister's pickup truck.
Iowa lottery officials introduced West, 51, at a news conference Monday as the Iowa winner of half the $687.8 million Powerball jackpot drawn Oct. 27.
Her split is $343.9 million. She said she chose the lump sum option, which will pay her a single payment of $198.1 million. A second winning ticket in New York has not been claimed.
"My girls and I used to dream of winning the lottery," West said. "Never thought I'd be here today."
West is an Iowa native who grew up mostly in Earlham and attended Earlham High School. She has lived in Dallas County much of her life.
The day after the drawing, West couldn't find the ticket, so she asked her sister to look for it.
The Powerball number matched.
But West figured it didn't mean anything. Her sister sent her a picture of the ticket — and West discovered on the lottery's website that she had won the jackpot.
She didn't believe it.
"I thought, 'I've done something wrong,'" West said.
After going back and forth, she realized she really did win the lottery. She told her sister to get in her truck with the ticket and "drive slow" to her home, she said.
From there, she continued to tell more family members, but none of them believed her.
"I called my daughter, and I told her I needed her to come out because I think I won the lottery, and she said, 'Oh, OK,'" West said.
West walked beans and detasseled corn in summer during her youth. She got a GED diploma in 1986, according to her biography, and worked in factories.
She took classes at night and over weekends while raising three daughters on her own to get a college degree. She started in the mailroom at Principal Financial Group in 2004, then got her Upper Iowa University degree in human resources in 2006. She held several jobs at Principal before taking a new job at Wellmark in September 2018 as a procurement analyst.
She decided to retire after winning the lottery a few weeks later.
Before winning the jackpot, when she had the money, she played twice a week. The most she ever won was $150.
Her family is setting up the Callum Foundation, named after her grandson Callum, who was born prematurely and lived just one day. The foundation's goals will be to make grants to help alleviate poverty and hunger and encourage education, animal welfare and help for veterans. West's father was a Vietnam War veteran.
"When I would dream about (the lottery) I would get all frivolous and have a whole lineup of cars that I was going to buy, and that's not the case anymore," West said. "Once you have won and you realize the responsibility and the impact you can make, all frivolity goes out the window."
Like most jackpot winners, West said she didn't have a strategy and she didn't pick her own numbers.
"If I was meant to win it, I was meant to win it," West said.
West has three adult daughters and six grandchildren. She also has seven siblings.
Redfield is a town of 800 people near Des Moines.
West and the New York winner matched the numbers 8, 12, 13, 19 and 27, and Powerball 4. The prize will be split between the two.
Casey's General Store, where the ticket was sold, will receive $10,000 from the Iowa Lottery.
VIDEO: Watch the press conference highlights
VIDEO: Watch the report
(Click to display full-size in gallery)