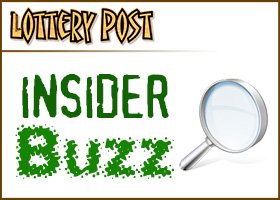 Two more states to join the $50 trend
By Kate Northrop
The Maryland Lottery and Massachusetts Lottery have both recently announced that they are on track to begin offering their first $50 scratch-off tickets this year.
In February, Maryland and Massachusetts players will be able to pick out an expensive ticket next time they visit a lottery retailer.
This year is a big milestone for the Maryland Lottery, which is celebrating its 50th anniversary since opening its doors on Jan. 2, 1973. To mark the occasion, the lottery planned the releases of a few new 50th anniversary-themed games throughout the next couple months.
"It's exciting for us to mark this moment in history and share it with our players, retailers and all of Maryland," Maryland Lottery and Gaming Director John Martin said in a press release.
The most notable of those scheduled releases is its first $50 scratch-off ticket called "50 Years!" featuring three $5 million top prizes. The Maryland Lottery's first scratch-off game went on sale in 1976, a $1 game simply called "Instant Lottery," which will make a comeback as a $2 game alongside the $50 scratch-off.
"For five decades, the Lottery has been focused on responsibly raising revenue to support Maryland's good causes," Martin continued. "To celebrate our 50th anniversary, we've planned a lot of great games and promotions that we're eager to share with everyone."
The first 50th-themed game launch happened on Jan. 3 for the $1 "We're 50 Win $50" Fast Play game. Players can begin looking for the "Gold Multiplier" family of games on Jan. 23, a set of other instant games ranging in price from $1 to $10. Non-winning tickets from that family of games can be entered into the Gold Multiplier Second-Chance Promotion for a change to win one of five $50,000 prizes.
Next to the first $50 scratch-off, the Maryland Lottery is kicking off the 50th Anniversary Cash Bash promotion, which culminates in September with an event at the Maryland State Fair. Leading up to September, players may participate in the promotion for a chance to win up to $5 million by entering eligible scratch-off and draw game tickets. At the state fair, ten finalists will vie for the $5 million grand prize.
On Dec. 27, the Massachusetts Lottery made its own announcement that a $50 scratch-off would soon be hitting the shelves at lottery retailers throughout the state, one that will offer over $1 billion in total winnings and feature the largest instant game top prize in Massachusetts Lottery history.
"Billion Dollar Extravaganza" will sport a hefty price tag at $50, but the total payout to players is one worth noting. With an overall prize payout of 82 percent , the game will "deliver the highest payout percentage of any game ever offered by the Mass Lottery," the Massachusetts Lottery said in a statement.
The game will feature three top prizes of $25 million, five second-tier prizes of $2 million, and 15 third-tier prizes of $1 million.
While the Massachusetts Lottery is not the first to offer a ticket at a $50 price point, it holds the title for being the first to introduce the world's first instant ticket product, a $1 ticket named "The Instant Game" in May of 1974.
"As the Lottery's 50th anniversary celebration approaches the end, what better time to introduce the $50 ticket to begin our next 50 years!" Massachusetts State Lottery Commission Chair Deborah B. Goldberg said. "Our customers had been requesting this ticket for some time. After careful consideration, the Lottery has what we believe will provide them with the entirely new level of excitement they have been seeking."
The Lottery is planning to print 30.2 million tickets and is projecting sales to exceed $1.5 billion for the game alone, bringing in an estimated $150 million (or more) in net profit. The odds of winning any prize in "Billion Dollar Extravaganza" are 1 in 4.1.
"'Billion Dollar Extravaganza' is the result of extensive research and testing over the course of several years," Lottery Interim Executive Director Mark William Bracken said. "With an unprecedented top prize of $25 million and a number of 'best ever' features, this ticket gives customers a value consistent with its price point."
Currently, the highest price point for an instant ticket is $30, which was introduced in 2014.
According to the Lottery, "Billion Dollar Extravaganza" presents players with the best chance to win $500 and $1,000 prizes in Massachusetts Lottery history, and all winning tickets award prizes of $100 or more.
The game will also feature ten second chance drawings, which will allow players to enter non-winning tickets for a chance to win prizes from $100 to $50,000. Each of the ten second chance drawings will award 15 $50,000 prizes, ten $1,000 prizes, 75 $500 prizes, and 300 $100 prizes.
"Billion Dollar Extravaganza" will go on sale at lottery retailers on Tues., Feb. 7.