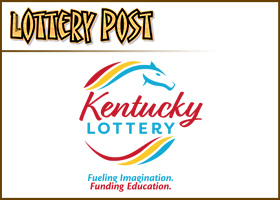 There's always a silver lining
By Kate Northrop
CORBIN, Ky. — An empty tank forced a Kentucky man to roll into a nearby gas station, where he won $1 million in the lottery while fueling up.
Michael Schlemmer may have run out of gas on the road, but the unfortunate circumstance came with a silver lining in the form of a million dollars, a tradeoff that many wouldn't blink twice at.
Recently, Schlemmer just barely made it to the gas station on US Highway 25 West in Corbin. While refueling his car, he stopped inside the adjoining Convenient Food Mart and bought a $20 "$1,000,000 Luck" scratch-off ticket.
"I ran out of gas, and I coasted in there," he told the Kentucky Lottery. "I had $40 bucks on me and bought $20 worth of gas and bought a ticket."
"I scratched it off and I looked at it and went back in the store," he continued. "I showed the girls that sold it to me, and they about had a fit. The owners of the store were there, and they both started grinning."
Schlemmer had won the game's top prize of $1 million.
"Nothing went through my mind," the winner related. "I just got up and went back in the store and showed it to them [store clerks]. Until I get the check in my hand, I don't believe it."
It all became a reality when he visited Lottery headquarters in Louisville two weeks ago and picked up a check for his prize. Having chosen to receive his prize as a $862,000 lump sum cash payment, he walked away with a total of $616,330 after taxes.
For Schlemmer, just making it in the nick of time to that gas station was the best thing to happen – he had already been looking for a car to buy and is now able to purchase a newer vehicle than he originally wanted, he said. The rest of the winnings will go into the bank.
"I told the dealership I'm waiting for a big check to come in, and then I hit that," the winner marveled.
The retailer that sold the winning ticket will receive a $8,620 bonus commission.
Following Schlemmer's win, there are currently two top prizes of $1 million, 15 second-tier prizes of $10,000, and 57 third-tier prizes of $5,000 remaining in the $20 "$1,000,000 Luck" scratch-off game, which launched in March.
(Click to display full-size in gallery)